Australian dairy farmers lose more than $150 million every year due to poor udder health. And Mastitis is the main cause of this loss.
The sooner you detect and identify mastitis, the sooner can you do something about it.
As discussed in this article about controlling mastitis, there are two types:
Clinical mastitis – when a cow has a visibly abnormal quarter of milk
Sub-clinical mastitis – when a cow doesn't have any visible signs, but still has a high somatic cell count (SCC)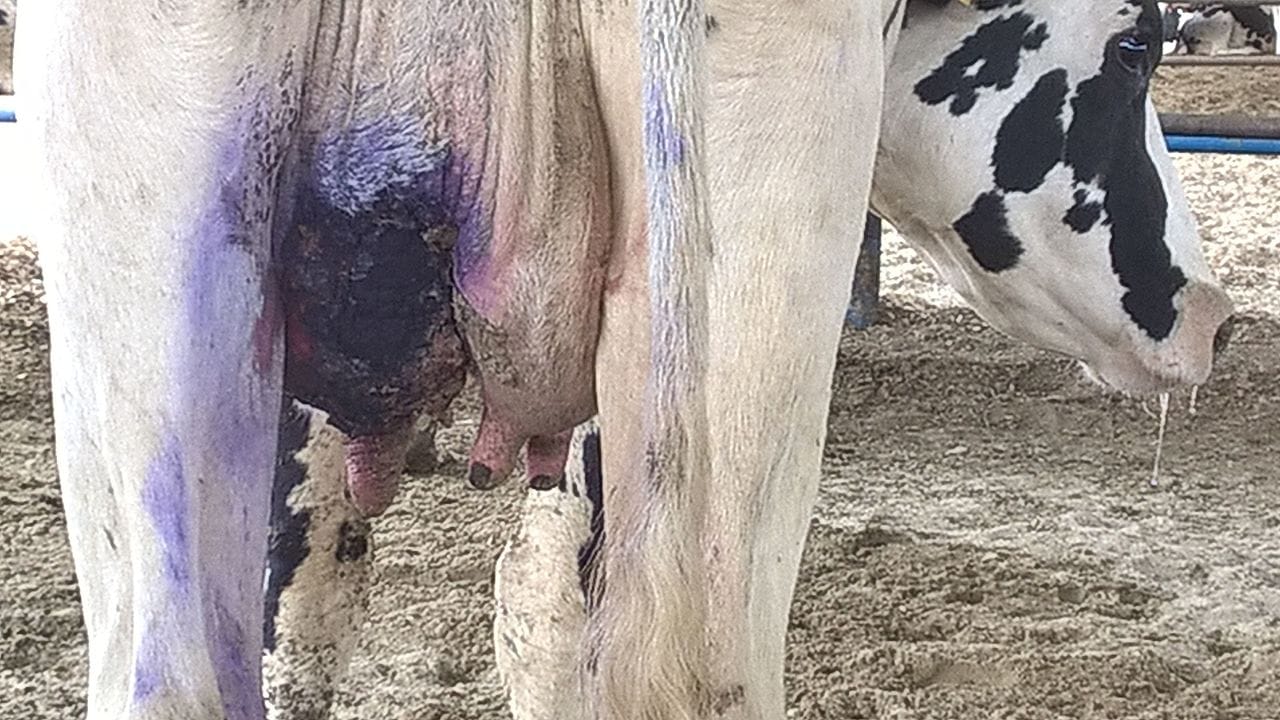 You need to identify clinical and subclinical mastitis in different ways.
Lameness as an early indicator of clinical mastitis:
In clinical mastitis, one of the first noticeable signs is mild lameness, as your cow walks.
But how does this relate to mastitis? It does, because a swollen or painful udder can cause a cow to walk differently.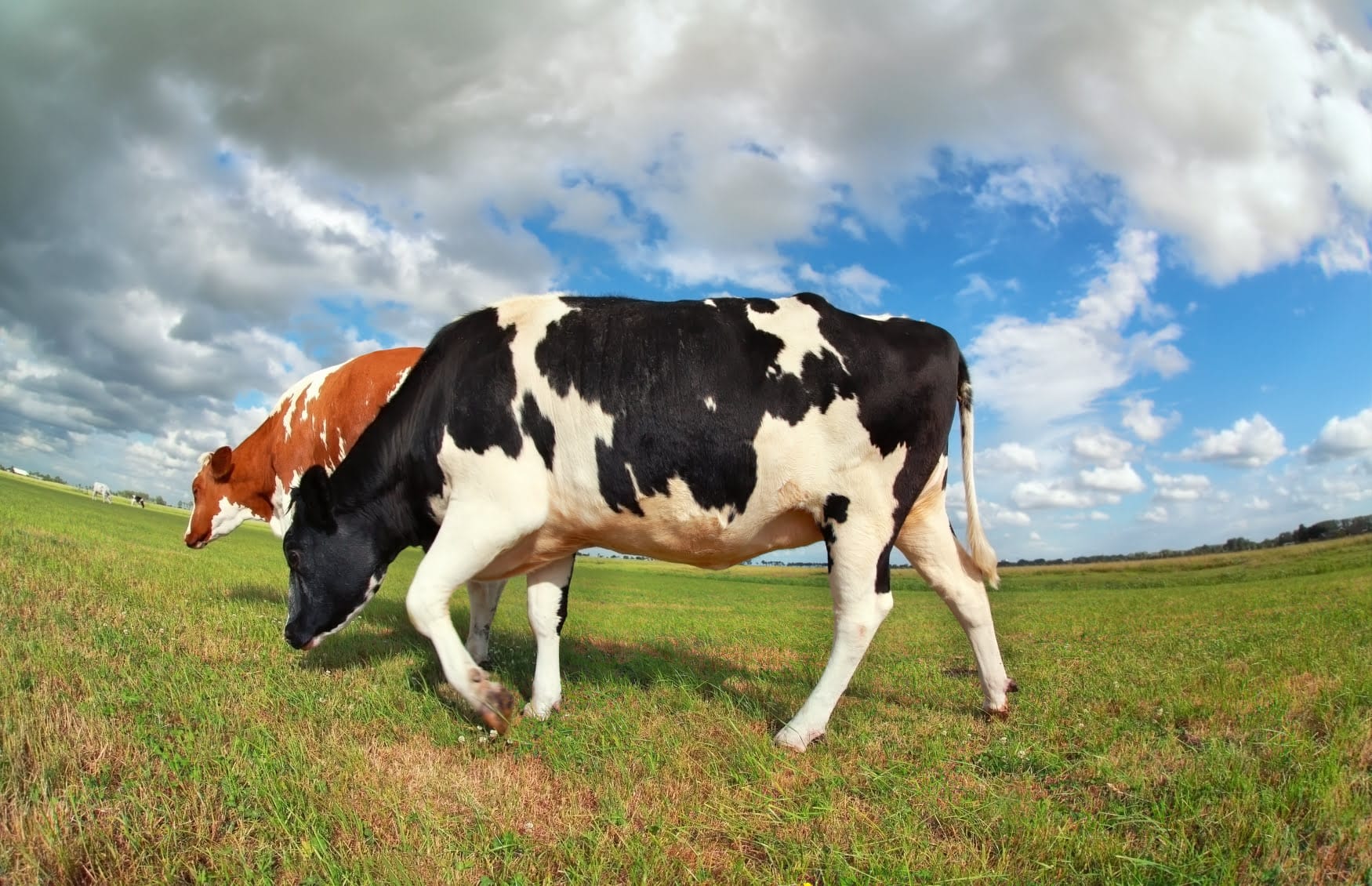 In some cases, this change may slow down the animal. While in other cases it may change her gait.
So, closely inspect cows that indicate some lameness.
Before milking procedures to detect mastitis:
Before milking, look at all quarters for signs of mastitis. This means look specifically for differences in size or colour between all four quarters.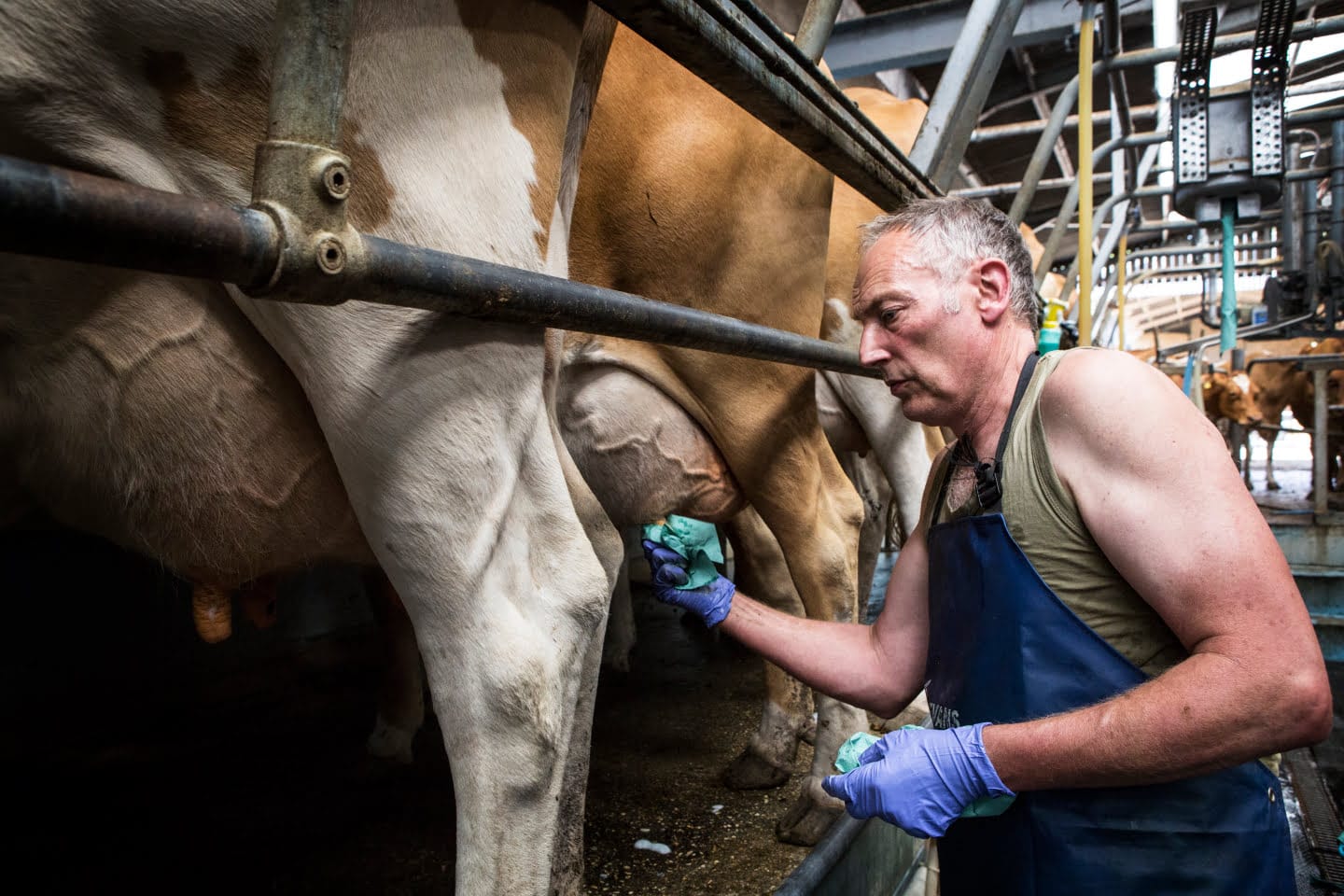 Sometimes, even when there is no visible colour or size differences, a cow's reaction can be an early indicator. Especially, if she's more sensitive or gets more agitated when you attempt to milk a particular quarter.
If this happens, take a closer look at that particular quarter. Feel and examine it for any hardness, swelling or lumps.
Even otherwise, if you see watery milk, clots, flakes or discoloration when you strip more than three squirts of milk onto a dark surface or RMT paddle the cow has clinical mastitis.
All cows with clinical mastitis should be marked recorded separated and treated following your farm's protocols check out our treat mastitis video for tips on handling clinical cases
If you get mastitis milk on your gloves when checking a cow clean or change them before carrying on with milking as you can infect other healthy cows with it.
After milking procedures to detect mastitis:
Even if you miss a case of clinical mastitis before the milking cups go on – you still have a chance to detect it when the cups come off.
You may notice strings of debris hanging from the teat ends. This can indicate mastitis.
When you notice a cow like this follow a clear and consistent system to mark her so that she can be inspected at the next few milking.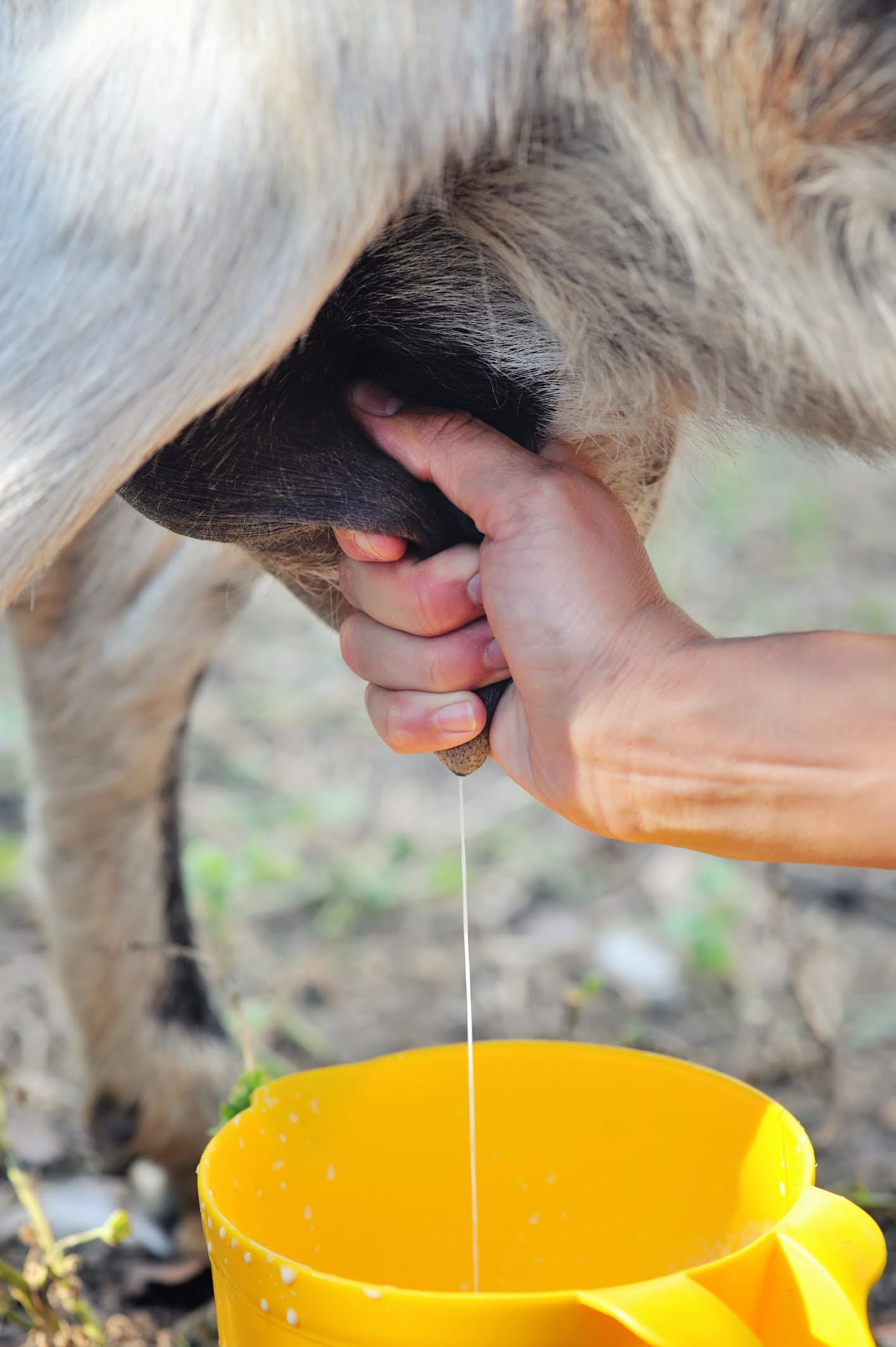 For example, you could spray a question mark on her udder in green or blue paint or set up an alert in protract
A final way to look for clinical mastitis in the milking shed is to check the milk filter in the plant for clots and flakes.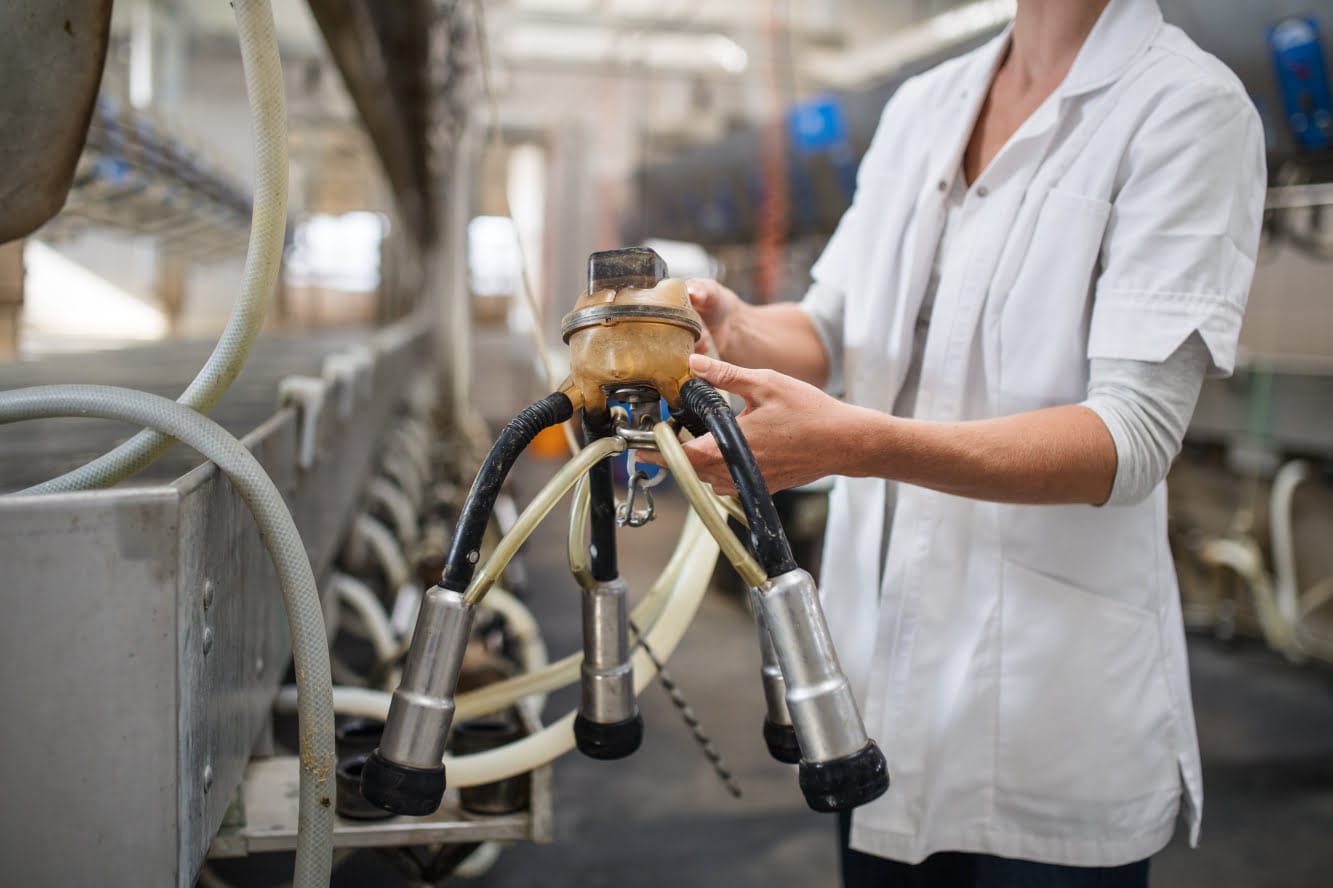 This can tell you if you need to strip (remove all milk away from milking vats) the herd at the next milking or if you need to look more closely for clinical cases in your cows.
Pro-actively identifying mastitis just after calving:
The first month immediately after calving is the highest period of risk for clinical mastitis.
So, you might want to manually remove the first few millilitres of milk before each milking session. If in doubt, you might want to find out SCC and follow it up with a rapid mastitis test. Both are covered next.
Why do a herd test?
Because it gives you each cow's somatic cell count (SCC). The more the SCC, the more infected is your cow.
Depending on your bulk milk somatic cell count the weather and the history of mastitis on your farm you may also need to remove all the milk from your infected cows. The earlier you detect mastitis, the lower will your losses be.
Identifying subclinical mastitis by testing:
You can find subclinical mastitis in the milking shed by doing a rapid mastitis test or RMT on suspect cows.
You may suspect a cow has subclinical mastitis if she's had a high somatic cell count on a recent herd test.
To perform an RMT, add a few millilitres of milk from each quarter and a few millilitres of RMT solution to the milk from each quarter separately. And then swirl the milk and RMT solution together for a few seconds.
if the mixture doesn't thicken the milk from that quarter is normal
if there's a slight thickening, that indicates a higher-than-normal somatic cell count (SCC)
the thicker the mixture becomes the higher the RMT score and the higher the somatic cell count for that quarter is
If you find a case of clinical or subclinical mastitis in the milking shed, immediately take the milk sample from the affected quarter to your vet for a culture test.
A culture test can help you identify the particular strain of bacteria causing the infection. It can also help you decide the best course of action to treat it.
In case you're not able to take the sample for testing straight away, you need to refrigerate it in a freezer. Otherwise, the culture test will not be accurate.
Results from many milk samples over time can help you understand how mastitis behaves on your farm.
Collecting samples, the correct way:
It's important to collect milk samples correctly. And there are two things to look out for.
Firstly, you want only the culture of bacteria from the infected cow's udder. You don't want any bacteria from the environment to enter your sample. So make sure that you collect the sample cleanly without touching it directly or leaving it out in room temperature for too long.
Next, take the milk sample before you give any antibiotics to the infected cow. Because antibiotic residues may become part of the milk and in turn may kill the bacteria, you're looking to identify.
So, as a best practice, before you take a milk sample for culture, make sure that your gloves are clean and dry. Also, thoroughly disinfect the cow's teat with a cotton ball soaked in meths or with an alcohol based wipe.
Use a clean unused sample bottle. Collect the sample at a forty five degree angle. Because this helps you avoid milk splattering onto the bottle. It also prevents any dirt falling from the udder into the sample.
Don't collect the first few squirts of milk, let it fall on the ground. You will need to collect about five to ten millilitres of milk for a culture test.
Finally, don't forget to label the container with details about which cow and quarter it was collected from. Also date the sample and refrigerate it in a freezer, until you take it to your vet.
Parting thoughts:
As discussed earlier, mastitis is a big problem for both you and your cows. And detecting mastitis early can help you avoid significant economic losses.
Also, checkout our other articles on farm animal health.
Until we meet again, happy farming.
- The Dedicated Team of Pasture.io, 2020-12-28