We support a growing community of Pasture.io farmers
We're based in Australia and support customers across the globe
Delivering value to farmers is core to our ethos
Pasture.io has been developed on farm under farming conditions
The Pasture.io Story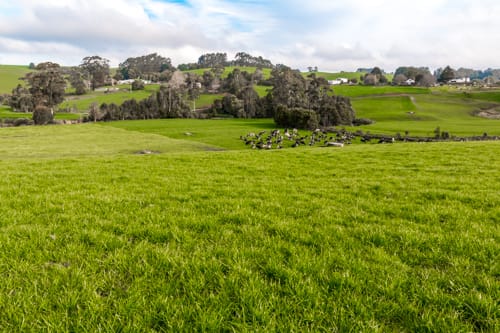 The Pasture.io vision first started in 2005 on a family dairy farm in the picturesque Flowerdale Valley on the North-West Coast of Tasmania.
Oliver, the founder of Pasture.io and a dairy farmer by trade, came to the realisation in 2005 that there was no pasture management platform available that allowed him to fully utilise his pasture measuring data for making the best grazing decisions.
Farmers within the Australian dairy industry were approached to validate this need for such a pasture management application.
Following this, pilot farmers were selected for trialling the early developments based on their different styles of pasture management. The feedback collected from this pilot program enabled the production of a flexible and customisable application to suit many needs.
Since the public release of Pasture.io in early 2016, the platform has undergone continual enhancements with some big developments in mapping and measuring pastures from satellites. This exciting development is being used by customers today.
Reaching new heights of environmental, social and economic sustainability
Driving success with our passionate team
Past, Present and Future
Click the green Submit Feedback button to suggest a feature.
Under construction: assign paddock feed slots, platform performance report, automated grazing prescriptions.
Planning: record harvesting activity, Pasture.io 2.0, referral generator, pasture growth-rate model, link harvesting to inventory.
In Progress: TracMap Fertiliser integration, native phone app for grazing entries, feed inventory.
Released 2014: Pasture.io
Released 2015: grazing planner, fertilisation activity
Released 2016: add paddock note at grazing, in-app support messenger
Released 2017: SmartFarm learning hub, integrated paddock map, in-app help articles
Released 2018: spraying activity, rain and evaporation report, remote pasture measuring, pasture position repor
Released 2019: planting activity, satellite imagery, 50 Shades of Green blog, Tracmap initial integration.
Released 2020: further Tracmap integration, Satellite Tracking, Daily Grazing Planner, Version 2 Beta