Join the growing community of Pasture.io farmers
We support farmers like you across the globe
Our beginnings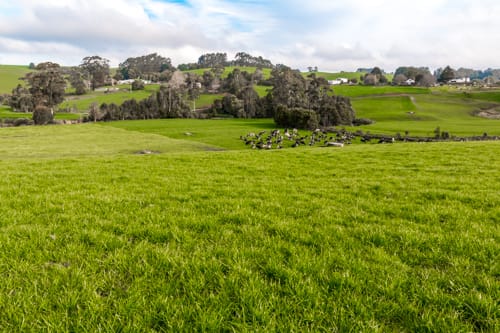 Our Pasture.io vision first started in 2005 on a family dairy farm in the picturesque Flowerdale Valley on the North-West Coast of Tasmania.
Oliver, our founder and CEO of Pasture.io and a dairy farmer by trade, realised that there was no other pasture management platform available that allowed him to fully utilise his pasture measurement data for making the best-informed grazing decisions.
Oliver established the solution and by 2014, Pasture.io was officially established.
Our company recruited a team of scientists and software engineers to create the first-ever integrated pasture management platform for farmers – a product that has evolved into what we have today – a world-class automatic pasture measurement and grazing application.
Since we released the world's first satellite pasture measurement in 2018, Pasture.io has continued expanding into grass growing regions worldwide. This pivot away from manual pasture measurements was a true turning point in our company and drives the current direction of what we do.
Farming is a tough gig and at Pasture.io, we all know this. Our company has this at the forefront in delivering our services. The difficulties presented to farmers is what we're trying to solve, it is what get's us up in the morning, and it's what makes us feel passionate about what we do.
Supporting farmers is the core essence of our success story. Tackling on-farm issues from a farmer's perspective, and essentially doing everything to support farmers health and wellbeing. From this position, we feel humbled in reaching farmers worldwide and making some of their on-farm decisions easier.
Enabling worldwide environmental, social and economic sustainability

Choose a satellite plan here.
Still curious how Pasture.io's software can unlock new possibilities for your business?