Article Summary:
Are you looking for a cheaper and better alternative to Pasture Coach ITC? Then, look no further as we compare the two on cost, features, and delivery.
---
Are you looking for pasture management software to help your farm but don't want to spend the money on Pasture Coach?
Who is Pasture Coach ITC

Pasture Coach ITC is a New Zealand owned business developed by Agsoft Solutions Limited and helps Pasture Coach users with managing their grass cover data on their farm.
A new alternative solution is Pasture.io, a satellite-based automatic pasture measurement and grazing app that helps farmers monitor pasture conditions in real-time.
Many farms have used pasture Coach in New Zealand since it was created, but now with our new app, it's easier than ever before to find a better alternative that doesn't cost as much!
The Pasture.io app is free and does so much more than Pasture Coach!
How much does Pasture Coach ITC cost?
Straight from the Pasture Coach ITC website:
The annual license fee for Pasture Coach in the Cloud is $175, including GST per farm.
How much does Pasture.io cost?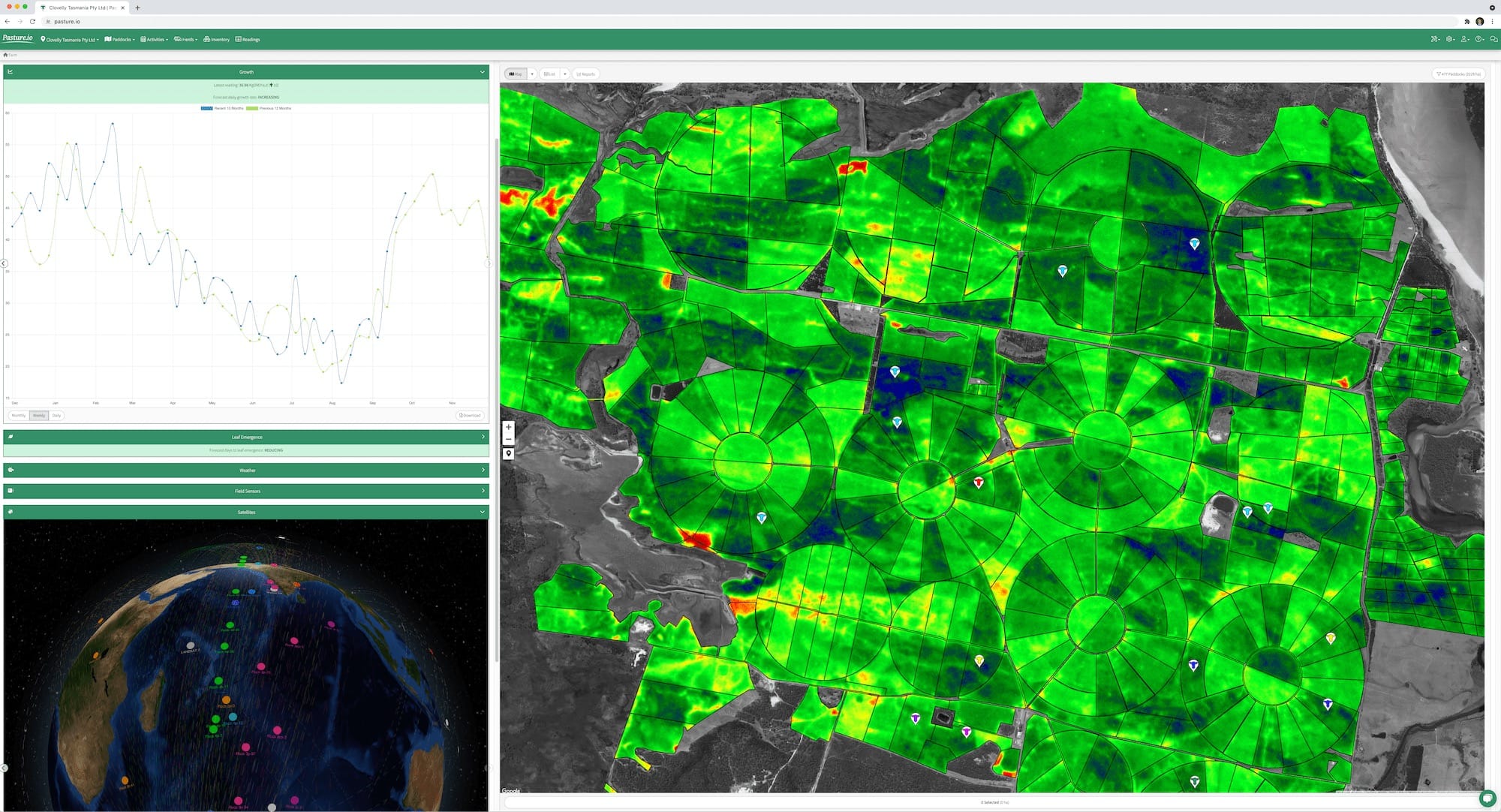 If you want to use our pasture management and grazing app, the cost is FREE. So, before purchasing an annual subscription to Pasture Coach ITC, perhaps on your next farm walk, you could think about entering your pasture cover data into our FREE services.
Yep, you heard right, and we don't believe in charging to do simple calculations and producing feed wedges.
The best thing about this price is that you get all the other features of the app for free such as paddock activities for recording your fertiliser and spraying applications, planting and grazing events and so on.
The paid subscriptions don't kick in until plans include satellite images for automatic pasture measurements where farm walks are not required.
Whether you've experienced the hardships of drought, a cold and icy winter, or torrential downpours leading to flooding, then providing you with a Free tool is the least we can do for fellow farmers.
What can Pasture Coach do?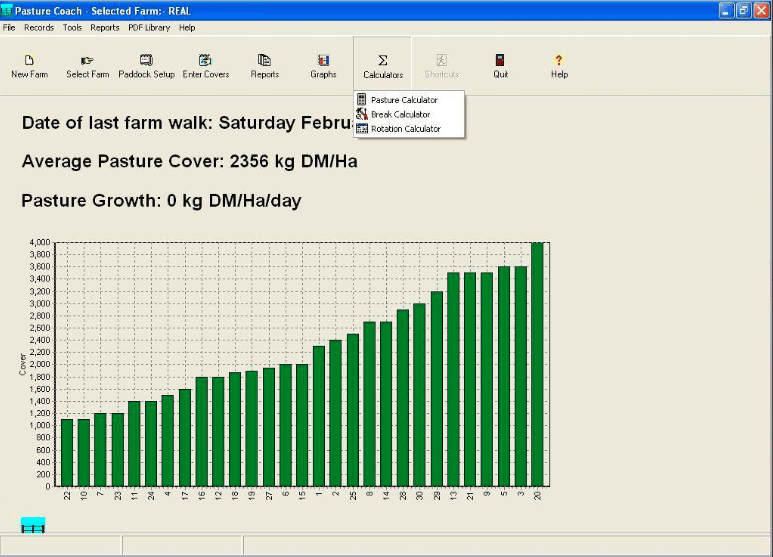 The Pasture Coach ITC has the following features:
Classic feed wedge with a target grazing window line
Rotation calculator
Predictive feed wedge
Advanced predict wedge and Conservation tool
Pasture Yield
Pasture cover and pasture growth diary
Mobile compatible app
This list sounds like many features, but what does Pasture Coach do that makes it different from using a spreadsheet?
What can Pasture.io do?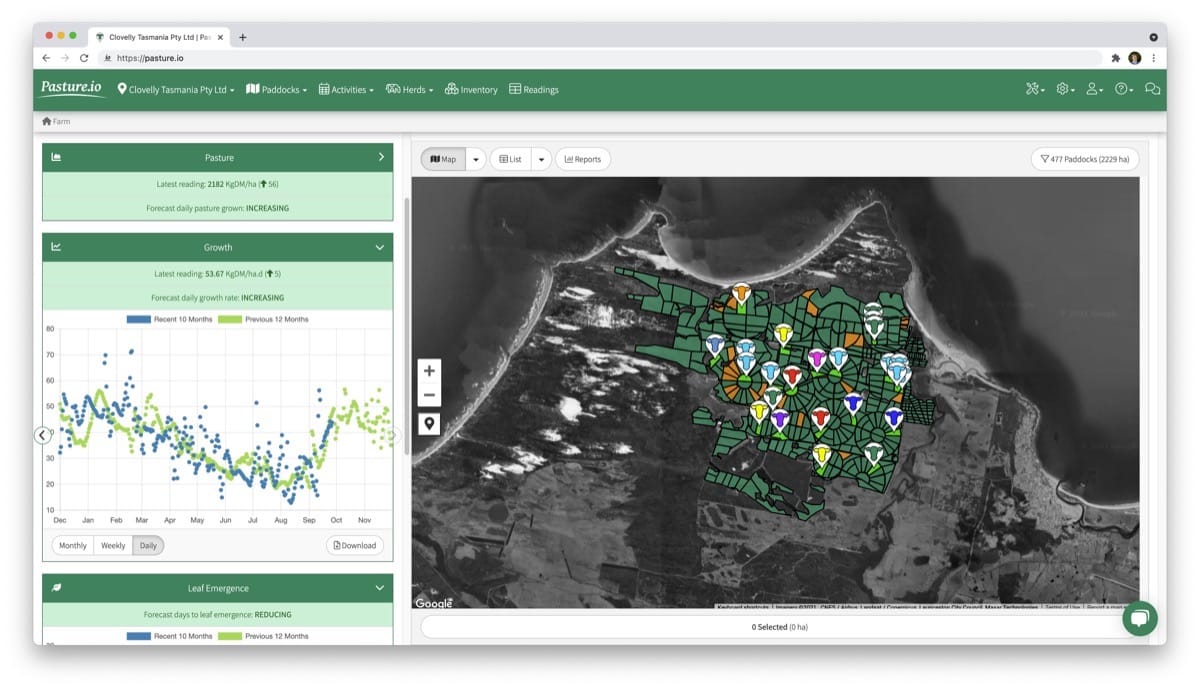 To make this comparison as fair as possible, let's concentrate on the features that Pasture Coach ITC offers, as Pasture.io can do so much more.
Powerful predictive feed wedge where you can display the chart based on paddock area, total feed available, etc. This feed wedge also includes a target grazing window line, but it is dynamic and updates automatically.
Our answer to the Rotation calculator is the fully-fledged grazing planner that includes feeding animals and matching pasture growth rate demand with pasture growth rates. Additionally, the tools we offer include the following calculators and tools: leaf stage, nitrogen application, area allocation, grazings available, pasture allocation, pre-grazing cover, target growth rates, residuals, rotation speed and so on.
See point one for our predictive feed wedge comparison.
You can certainly plan with our tool. Our free app allows you to do everything with planning and recording of grazings, harvests of surplus grass. We even provide a rolling 14-day forecast for pasture covers, growth rates and leaf emergence (though these models are at a paid level).
Pasture yield is what we do. You can analyse paddocks not just for annual growth and tonnage growth but also review paddocks for pasture utilisation and pasture consumed and compare annually and from season to season.
By now, you should understand that pasture cover and growth diary is all included with dynamic graphs, lists, and reports.
You can use our app on a mobile, tablet and computer.
Questions for Pasture Coach ITC users
Does Agsoft Solutions update Pasture Coach regularly?
At Pasture.io, we're constantly updating to improve the user experience of the software, as well as enhancing features and making the tool as friendly and helpful as your feedback allows. Recently we opened up our Version 2.0 application and are putting out fresh updates weekly.
Can you raise support queries online through the Pasture Coach app?
We take customer support seriously and offer (depending on your subscription level) the following, in-app live chat, email, SMS, phone, screen sharing, WhatsApp, Facebook chat, and the list goes on. This support is active 7-days a week and around 20 hours each day, much like farmers' working hours! So sending us feedback messages for bugs, enhancements and feature requests is very quick and easy.
To Farm Walk or not to Farm Walk is that the next Question?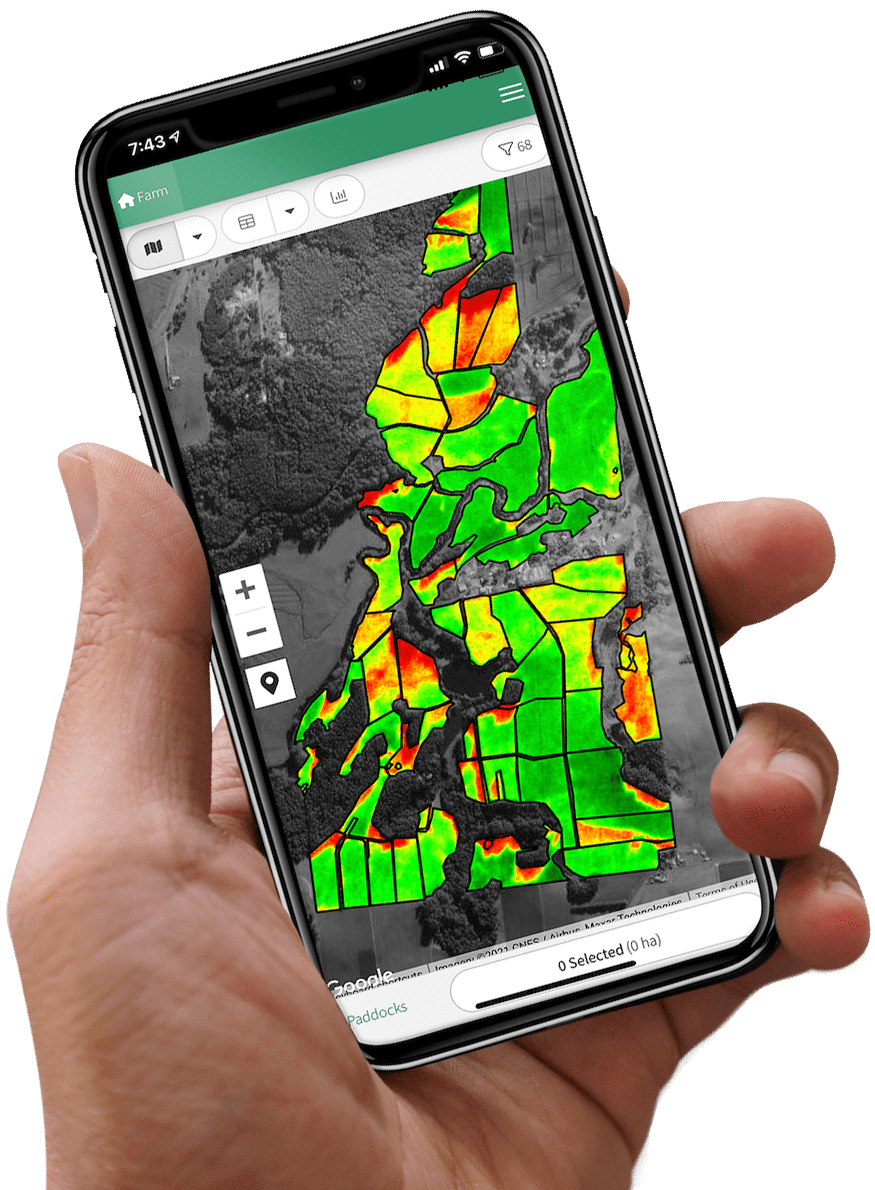 Pasture.io showing a satellite index on the phone app
Well, for one thing, The new pasture management software called Pasture.io is a satellite-based automatic pasture measurement and grazing app with additional modelling tools for forecasting and determining leaf emergence. Other features include integrations with companies such as TracMap and paddock, soil and weather sensors.
If you find it is hard to create time, and you're looking for software that can do everything Pasture Coach can do, but better and is Free, then look no further, give us a go and sign in.
If you're looking to move on from manual pasture measurements, stop walking the farm, and put this weekly task on autopilot, then look no further.
The bonus about Pasture.io is that you don't need to start at a paid level, and there is a solid pathway forwards if you choose to.
Chat with us today, and until we meet again, Happy Farming!
- The Dedicated Team of Pasture.io, 2021-09-22