Josh Philp (Farm Owner)
Josh Philp is driving change in his family business by creating unparalleled efficiencies with the use of Pasture.io as a guiding decision support tool.
Farming Region:
West of Warrnambool (SW Vic)
Herd Size:
750 milking cows
Calving System:
Winter calving
Measuring device:
Remote pasture measuring (satellites)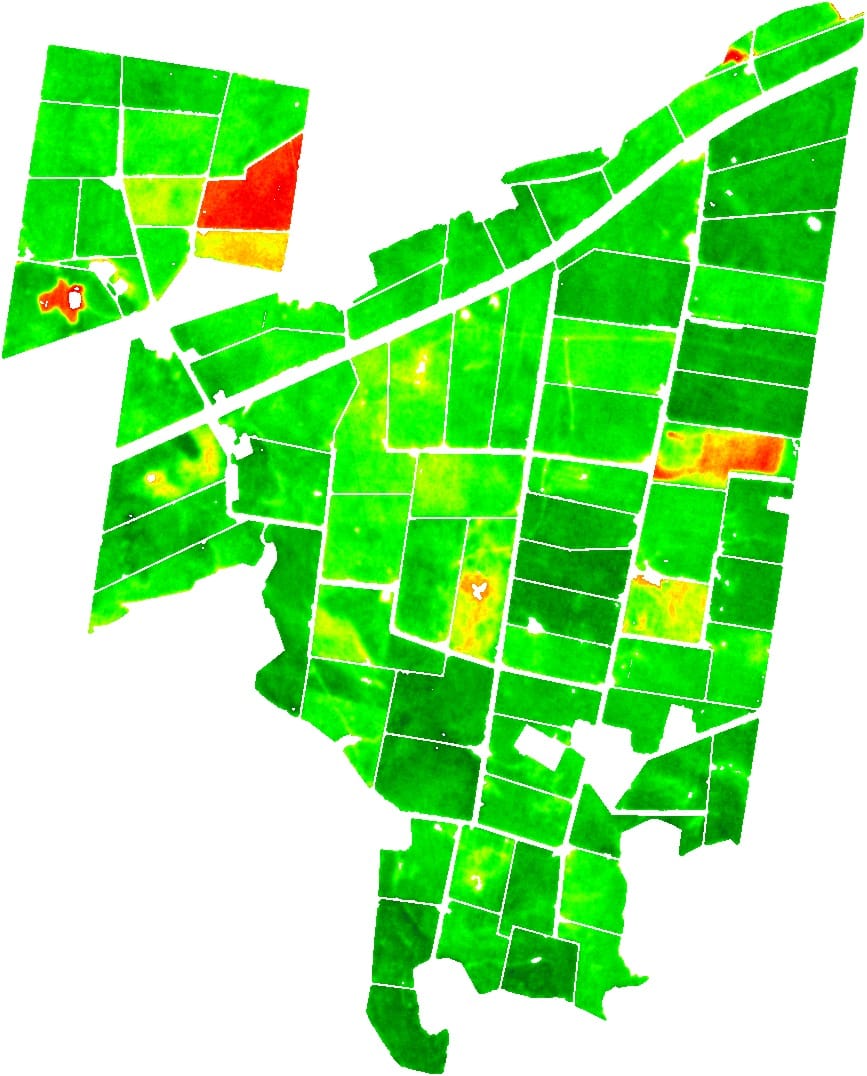 EVI satellite image, which is one of the 26 indices used used on Josh's farm.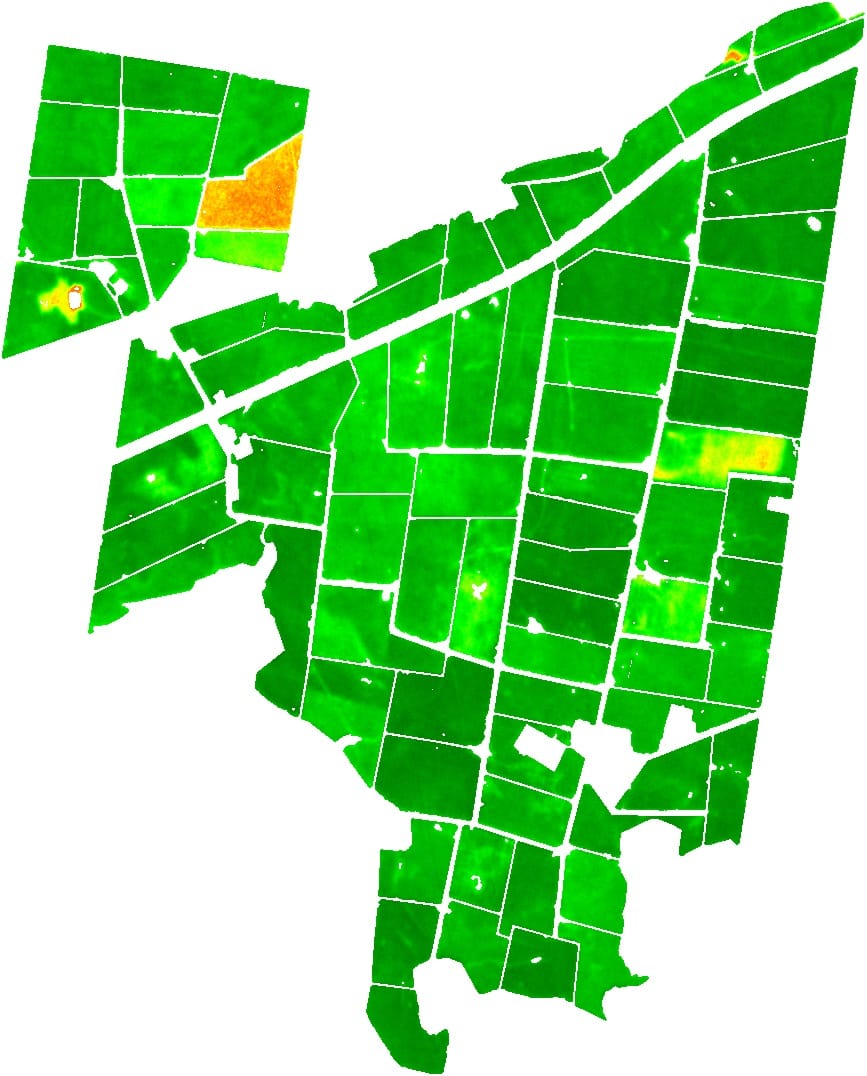 NDVI satellite image, which is one of the 26 indices used used on Josh's farm.
Josh being interviewed by Viking Genetics: a great overview of his dairy farm operations.
How has Pasture.io impacted your daily farm management?
It's impacted our labour efficiency. We were measuring paddocks every 5-10 days, but with 450ha of pasture measuring the whole farm manually is just not achievable. We were targeting certain paddocks and getting records on them, but it still took one person 3-4 hours a week to walk around these paddocks. If we can get something that does the whole farm every second day or every day, then that's far more efficient.

Now using Pasture.io, I believe the satellites are reasonably accurate, and we can pretty much run off them.
What impact does Pasture.io have on your long-term farm management?
Over time I think it will help identify the poorer paddocks on the farm for renovation. I could do that now after 12 months of using it, but if I keep going with it, once I've got 24 months or 36 months worth of information on these paddocks it'll be a lot more accurate and help our decision making even more.
Is there anything more you'd like to add?
Anything that the platform allows me to record, I use it for. So at the moment, we're putting all our sprayings in, all our fertiliser, everything like that.

We spread urea pretty much every day of the year here because we're irrigated, so the staff know how to input fertiliser into the platform. If they do any fertiliser spreading or urea spreading, they put it straight in. Any bulk fertiliser that gets done, I put it in after it gets done. I'm using it as much as I can.

The big benefit of having a centralised location for that data is that it makes things more accessible. If someone wants to know when the fertiliser went on or when the crops went in or something like that. I've always recorded all that sort of stuff, but it's always been in diaries. Now it's just a couple of clicks to find out exactly what day it went in, who put it in, what the weather was like, all that sort of stuff. It makes things more measurable.