John Thornley (Farm Manager)
John Thornley manages the dairy operations of Telford (Southern Institute of Technology) On the South Island of New Zealand.
Farming Region:
Otanomomo, South Otago, South Island, New Zealand
Herd Size:
700 milking cows
Calving System:
Spring calving
Measuring device:
Remote pasture measuring (satellites)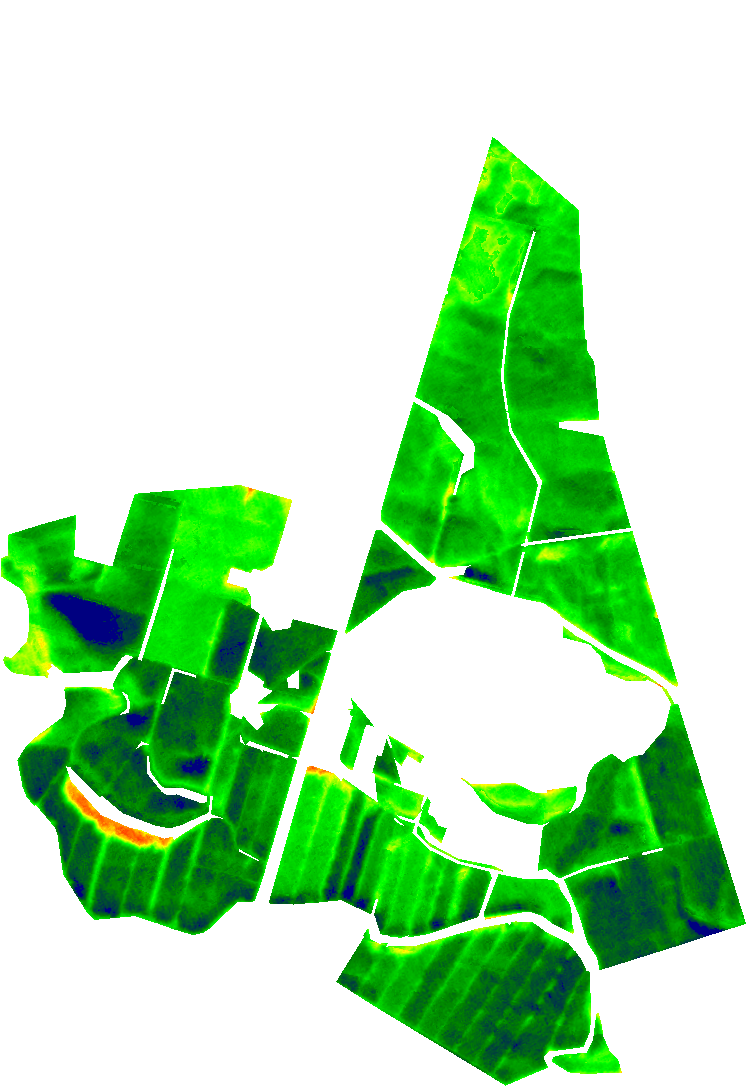 EVI satellite image, which is one of the many indices used used on the Telford Dairy farm.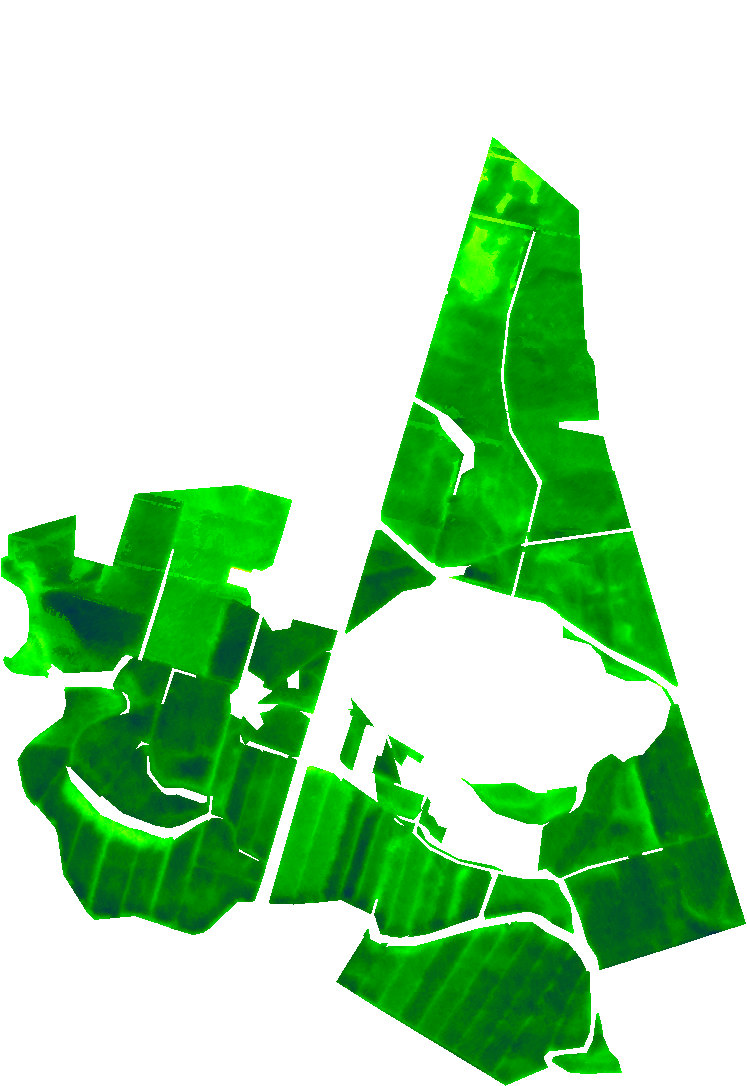 NDVI satellite image, which is one of the many indices used used on the Telford Dairy farm.
For me, this program has been a Game Changer in New Zealand for grazing rotation and how it all links together. Other programs don't do what Pasture.io does. Knowing your data and grazing rotation is key to a farmer. It is a great tool, and I am still yet to use it to its full potential.
I wouldn't think of using anything else.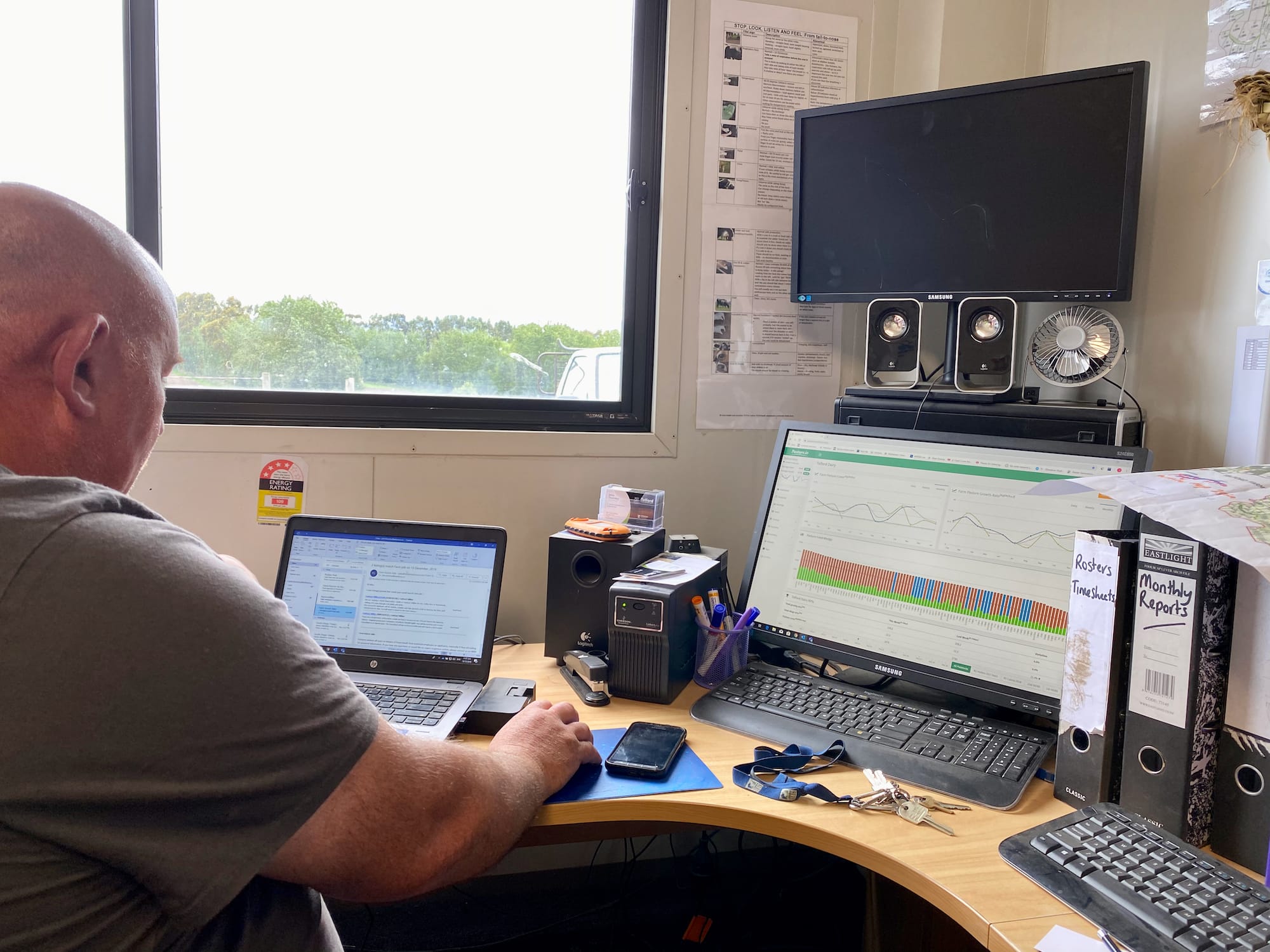 John Thornley at his computers in his office at Telford Dairy
Telford Farms integrate Pio with its students and use the programme with next generation of up and coming farmers.
I started with Pasture.io a few years back and have seen it develop and improve over time from a programme that managed manual pasture measurements to now using the satellites.
Pasture.io is the only tool that actually links feeding cows, pasture, and satellites. As a result, the app works really well for helping me to make grazing decisions and keeping a finger on what is happening on the ground around the farm.
I highly recommend Pasture.io to any dairy farmer looking for satellite pasture measurements. It is one tool that actually gets it and links everything together to make it all work.
The programme beats walking around the farm or driving the farm dragging a pasture meter through the dust or mud any day. These tools I've found can break and have a lot of operator bias if you can get someone to do it.
The interface has come a long way and makes viewing and entering information easy. For example, I can quickly see the feed wedge or enter grazings from my phone. I can even see live tracking of all the satellites.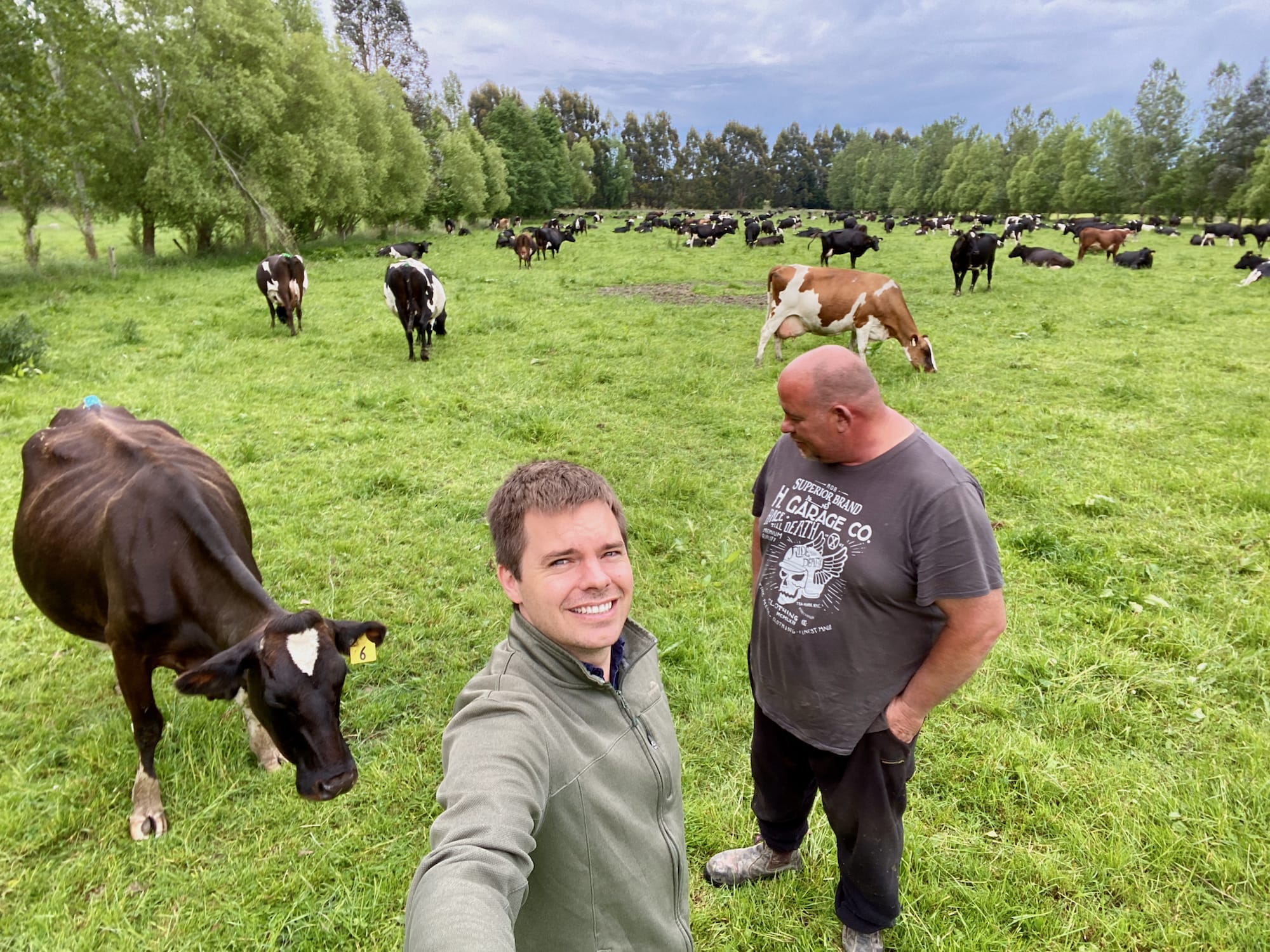 John Thornley and Ollie Roberts in the paddock on the farm at Telford Dairy
At Telford Dairy, we push best practices and utilise the best tools on the market. We do this so our students who learn about farming systems and equipment can get the best idea of what can be achieved and what tools to help with farming.
The experience at Telford Dairy really grounds our students to graduate with a Massey Diploma in Agriculture. Pasture.io plays an essential role in letting them see an accurate picture of what is happening, relating to what is happening on the farm, and visualising the information on a computer.
We have really liked what Pasture.io is doing. It fits what we're trying to achieve with best practices, sustainable farming, and building resilience into our system with profitable farming systems.
We did use another satellite service before Pasture.io, and the change has been game-changing. We now get frequent measurements, and all the information is linked up to quickly determine where to graze our cows or how different paddocks are performing. We find the measurements are more accurate too, and we even compared them side-by-side. The measurements improve again when our grazings are kept up to date.

Pasture.io delivers frequent pasture measurements even in the land of the long white cloud!
I'm not sure why other services can't deliver timely satellite measurements. Pasture.io clearly can. When I average the number of satellite measurements over the last couple of years, we have one every 2.8 days or 130 a year.
A lot of dairy farmers are concerned with satellites. They think the land of the long white cloud will reduce satellite measurements when I see something entirely different with Pasture.io.
I'm looking forward to continuing with this service and watching how things change and working with it as the tool of choice for this type of thing.
John Thornley
TELFORD DAIRY