Brett Russell (Farm Owner)
Brett ownes and operates two dairy farms in the South Island, New Zealand.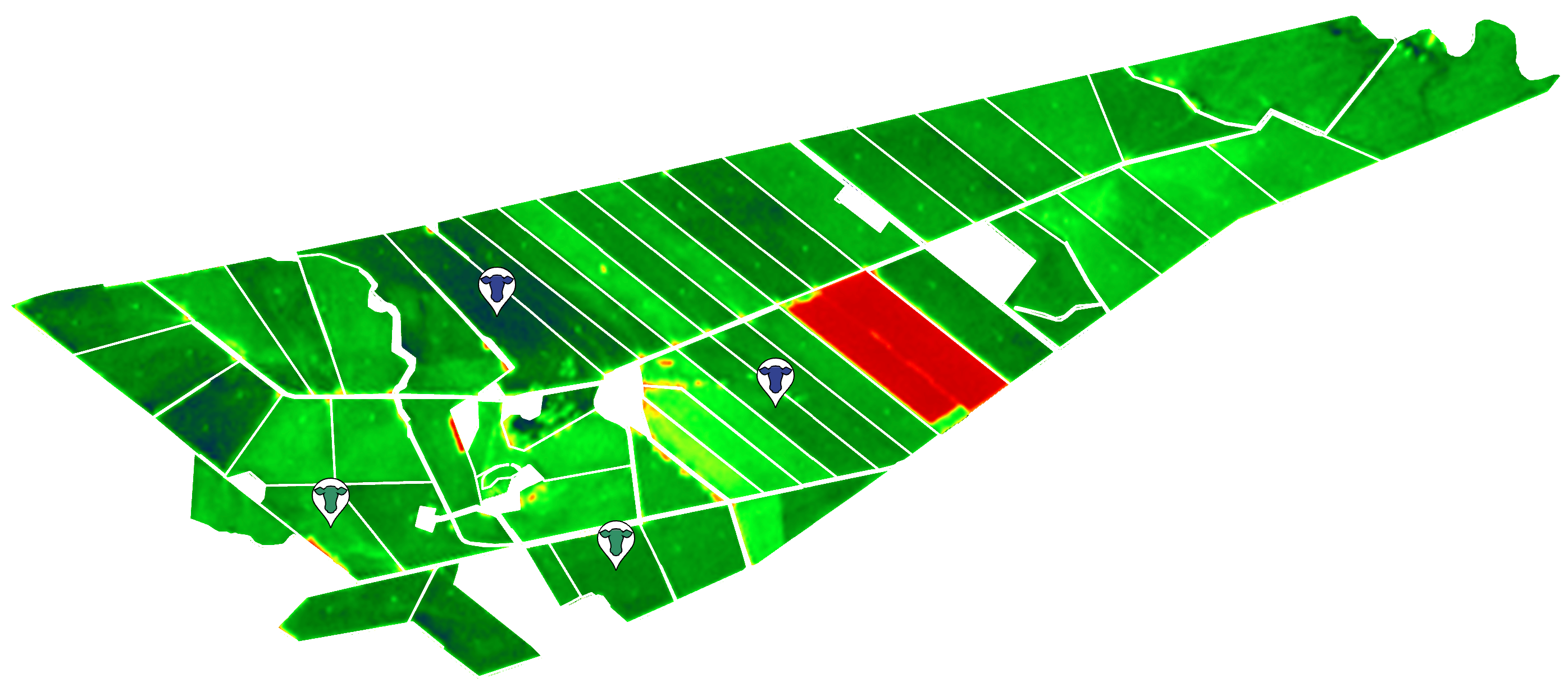 EVI satellite image, which is one of the many indices used on Brett's Moneymore Dairies' home farm.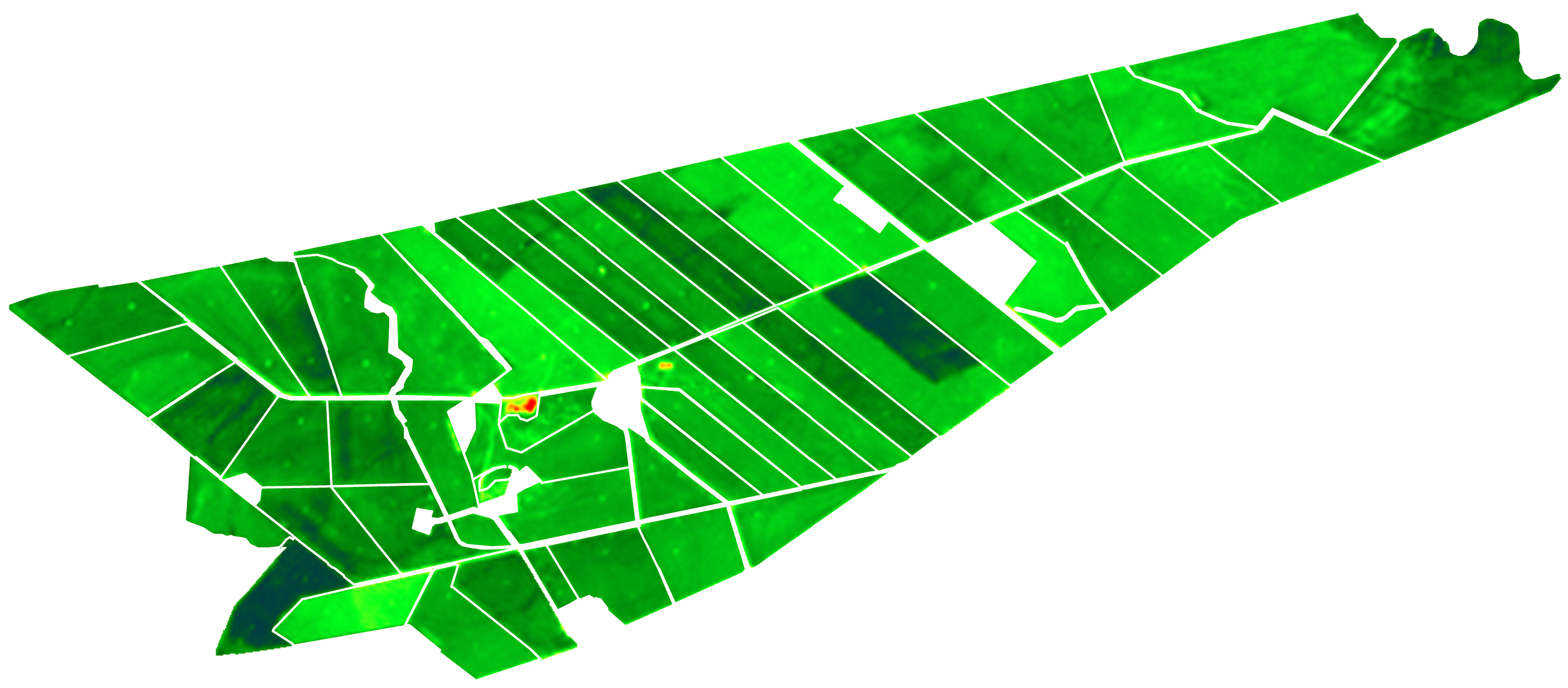 NDVI satellite image, which is one of the many indices used on Brett's Moneymore Dairies' home farm
Can you tell us about your operations?
We're dairy farming in Southland, New Zealand, running two dairy farms with a few milking herds.

Our farms are high producing for the region, where we feed grain in the shed, and getting our pasture right is critical.

Running multiple dairy herds on one grazing platform requires careful management.

We need to understand how much pasture is available in each paddock. Using plate meters is what we have done until Pasture.io.

By doing that, we can get our pasture right.
Has Pasture.io changed the way you manage day-to-day?
We're definitely making better decisions based on Pasture.io, and it's all going pretty good.

It's great not having to go out and measure it yourself. You know that in itself is a task that I don't miss anymore.

I've heard farmers say that you need to walk the farm weekly to see what is going on. I don't get that, as I'm always on the farm, always doing something. I can get oversight into fences, stock water and anything else by doing what I do.

Not doing the farm walk frees me up for other things. Plus, I get a lot more insight with the volume of data Pasture.io provides.
How do you find the accuracy of the models?
From what I've seen, I'm impressed with what is happening, I'm happy and not complaining about anything. The information is a lot more current, and that is helping us in our decision-making.

We have two farms and have used plate meters extensively, so know a bit about pasture covers and growth rates.

Sometimes I wonder if the pasture cover is slightly lower than it is. That is just a hunch and easy to work with. Other than that, I'm pretty happy with it.

The growth rates are also very close to what's actually happening, and all of this matters to me, which is why I'm happy to give a testimonial.
What has helped you the most?
I think the frequency of data is excellent, and this has helped a lot.

Occasionally we have some cloudy overcast weather, which might push out to a week or ten days, but then we have a week of clear weather, and the images flow through every day or every second day, and it is great to see the results.

The app is well laid out and intuitive to use. You know, it's easy to see how much grass is available in the paddocks.

You're not necessarily looking at the cover, you're looking at the feed available, which is important with different-sized paddocks, and that kind of data is helpful.
How else do you use the app?
In spring, we drop a lot of paddocks out for silage, and I like forward planning which paddocks to drop out by their ranking.

I enter my grazings in advance and have looked into the Auto Grazer integration with the GPS collars. To be honest, planning my grazings in advance is important and something I enjoy doing.

Other paddock activities are recorded, such as I put my fert and sprayings in. This helps me keep track of what is happening, and the detail captured is handy.
Do you have any last words?
I have been recommending the app to farmers, and everyone is quite curious about what the service is up to.

A lot of farmers are scared off by LIC Space in New Zealand. They think all satellite services are the same. I try to tell them otherwise, but I can't twist their arm and tell them Pasture.io is different and works. I guess they'll need to find out by themselves.

In short, I'm very happy to keep pushing what Pasture.io is doing, and if we get a discussion group happening here, I can show people what we're doing with it.
Brett Russell
Farm Owner