Here we're going to tackle another winter tip for holding stocking rates through the wettest time of the year.
These pasture management tips are thought-provoking as they provide thoughts around mitigating lost opportunity (read avoiding a boggy mess while maintaining sustainable productivity).
If you haven't already, check out this first blog in the series: Grazing tips for winter conditions: who left that gate open? In this article, we toil with the idea of letting your cows decide when it's time to walk home. Yes, that's right, let them voluntarily come home as if you were milking with robots.
Anyway, didn't I say thought-provoking?
Be warned, the tip we're going to explore today may be more beneficial for those with free-draining cow roads and tracks on hills and may not work for your scenario. However, if you have a well--set up feed pad, you don't need to keep reading further. This blog post is for the winter grazers who don't have anywhere to feed out when it gets wet.
The question is, where can the supplementary fodder go to reduce waste when driving machinery on paddocks is near impossible (or sensibly practical)?
On the road, yes, you guessed it!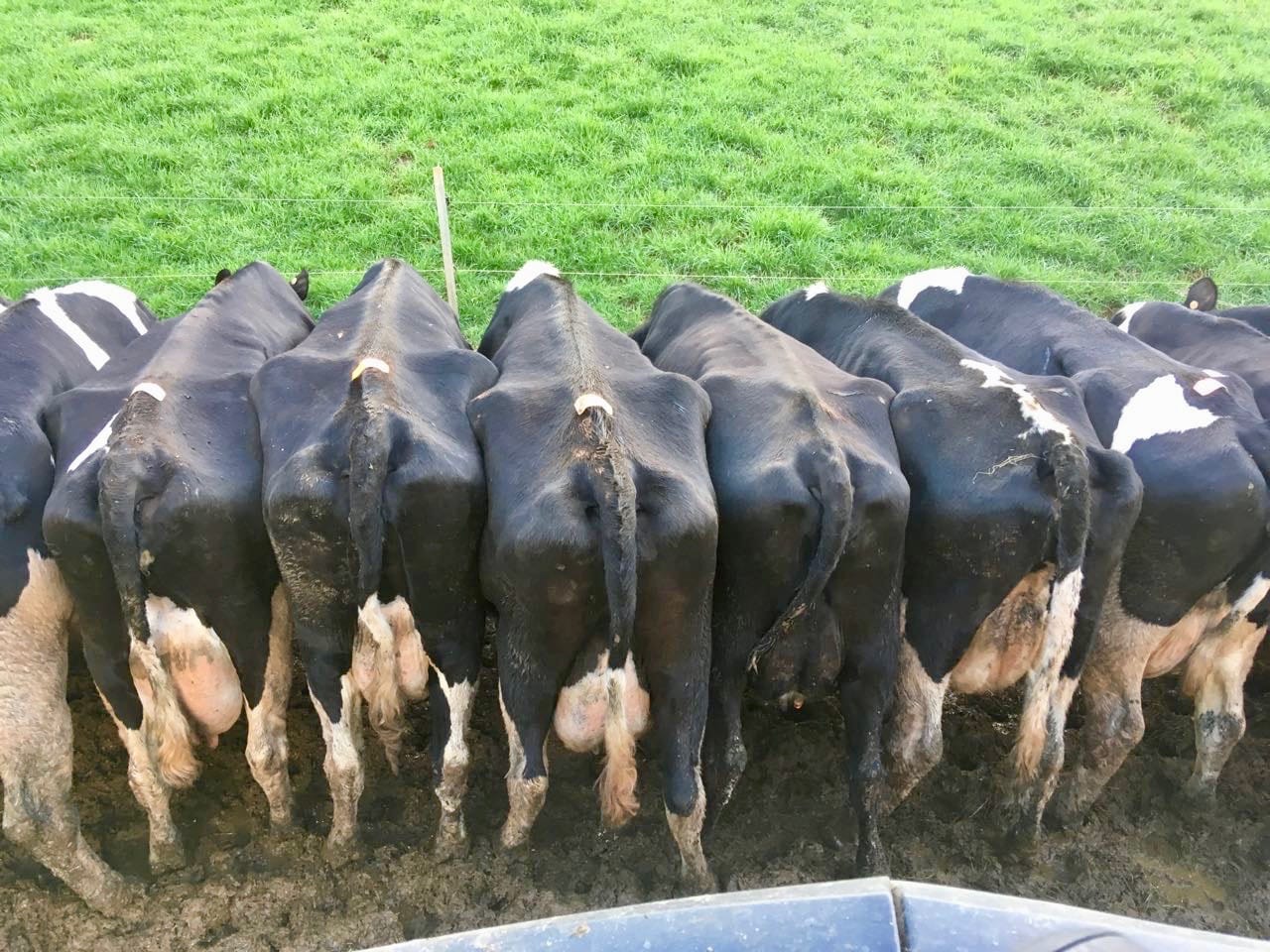 Let's look at what you'll need to make this happen.
It would be best if you drained roads so the cows can have a free choice of walking home whenever they want and however they want. You don't want them getting too fat for (some tongue in cheek) those that milk crossbreeds.
Remember to use your most accessible entrance and exit gate for paddocks set up for grazing in winter (with electric fencing and easily subdivided with free-draining soils). Put fodder where it is easy for your herd to pass through, ideally in an area sheltered from strong winds, especially if there is any snow about or potential for a lot of rain. If it's not sheltered, be mindful of water and drainage movement.
If you have gravel roads that don't sit wet and dry quickly, you're cookin' with fire! Or perhaps you want to be sitting next to the fire!
For feeding out, the best location is under the fence. Yep, but make sure not too far under that your animals push the feed out of reach, just far enough that they aren't likely to walk over it.
Again, the best locations are where fences follow a bank. Banks help reduce wastage, as your animals will utilise more than you could ever dream of for this wet time of year.
How?
Well, by not trampling on any or by pushing the feed out of reach.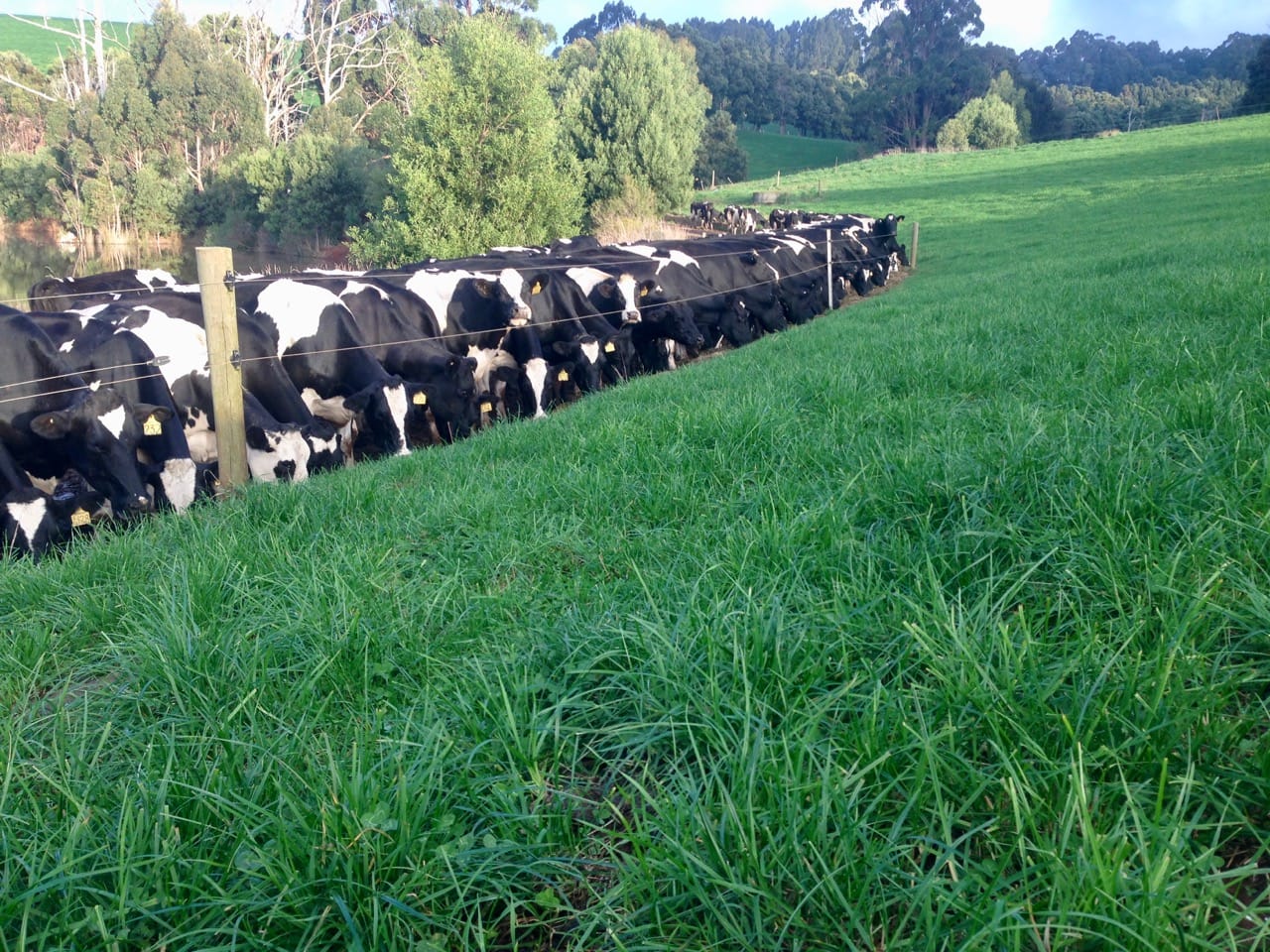 So what have we gained so far?
Well, we don't have a tractor in the paddock ploughing deep furrows with its tyres and a feed wagon in the chase (not to mention the time taken to bog two tractors with a third one on the way).
We also don't have that nasty compaction from the same tyres, which causes havoc not only to vehicles once the furrows dry but also to future pasture production and soil fertility.
We don't have much feed wastage trodden into wet boggy paddocks or ruining the soil and pasture with your machinery.
Lastly, our pasture has a fighting chance not to reduce its growth, thus growing actively for the next grazing and into the spring flush. It is incredible how the spring flush can be pushed further toward summer simply by overgrazing or bogging your farm during winter. By acting now, this is your opportunity to bring the spring flush forward by at least four weeks!
Whoa! You have achieved a lot from one thought-provoking tip.
Sort of takes the cake over the idea of using a slurry spreader on cut grass during winter to another level, doesn't it?
We're getting there now.
With a boggy mess comes compaction of soil which reduces the opportunity for moisture to escape, and soils become starved of oxygen.
Just think of the last time you played a game of "stacks on". Perhaps you weren't the provocateur, but you know the feeling of being trapped underweight and not being able to breathe.
Well, similar story with pugged paddocks from animal and machinery traffic!
A simple strategy to reduce compaction is to minimise your use of machinery and driving during periods where wet soils are present.
This practice may seem obvious, but how many times have you noticed that the neighbours' paddocks are looking great, yet there's still a vast puddle in yours?
By looking after your paddocks, they will also respond well to traffic after hoof disturbance and rains. A good idea is to do some maintenance work on your farm, which is usually done during such adverse conditions and is not recommended! It's not rocket science for farmers - even though it washes away their time - as most farmers recognise the importance of soil structural health and resilience. But if it's good enough for our natural landscapes, let's aim for some high-performance agriculture!
Okay, we got this, and we got it down pat!
An important part to note is that when employing this practice. We need to be sure that there isn't any chance of environmental contamination. If your farm sits wet and there is a chance of effluent or nutrients leaching or running off into groundwater or local waterways, then this approach isn't for you.
It would be best if you protected the environment.
You would need something more substantial with concrete and a place for an effluent collection for dispersing during the dryer months.
Drainage is critical in "feeding along the road" systems where "feeding out on the road" or, better still, under the fence with the road as the feed pad.
Drains should be easily maintained relatively free of vegetation and grass buildup. However, our approach requires daily attention to keeping the drain lines clean as stock will not pass through a drain with lots of buildup in it.
Nor will the effluent flow, and lastly, we don't want feed ending up in the drain.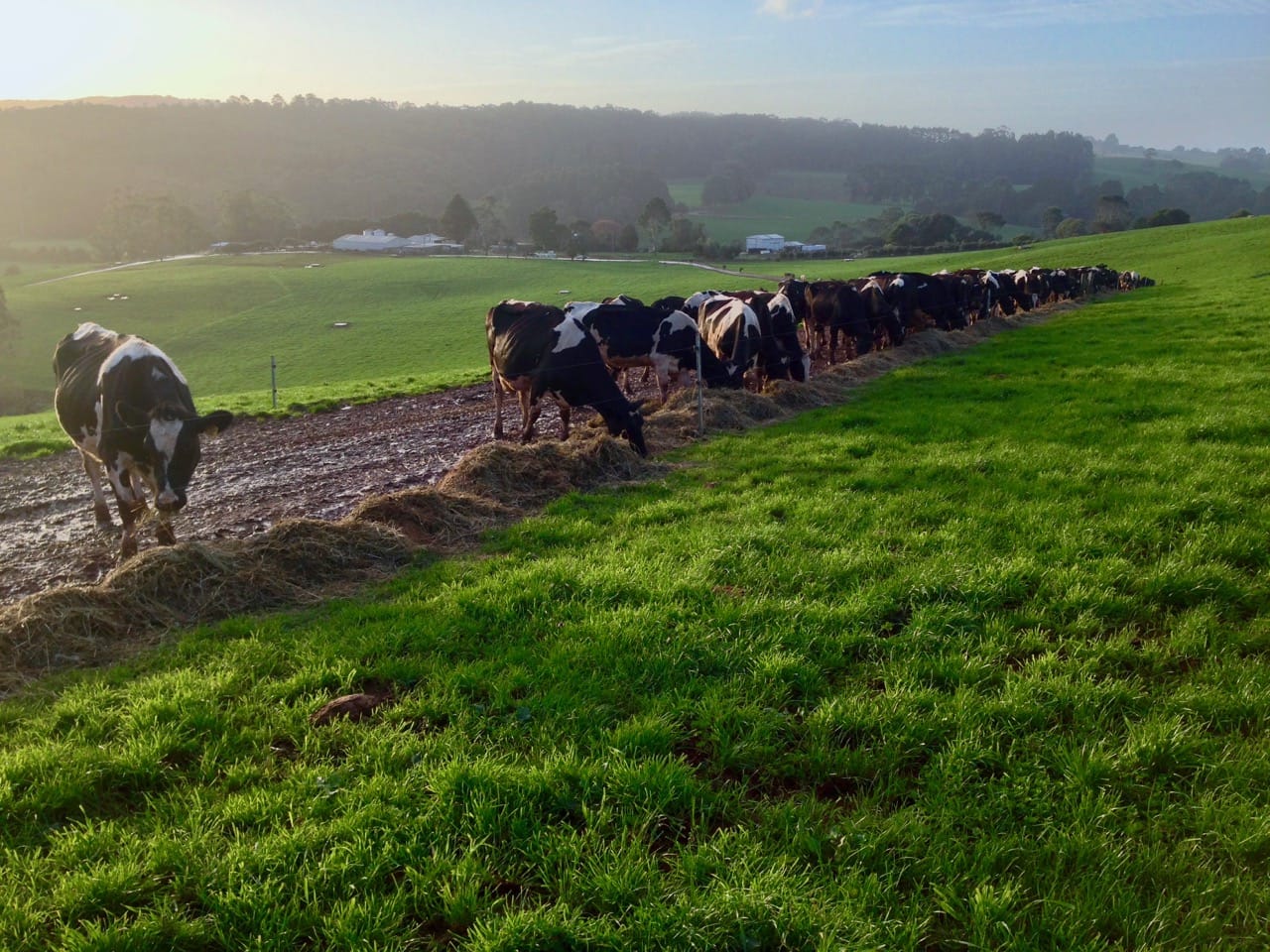 Roads that sheet water works the best, as this minimises blockage of under road culverts and erosion from heavily directed runoff and minimise bogging damage from water and livestock.
The idea is this – if you are going to deploy this feed padding practice, then make sure that you can maintain the setup well so that your cows have access to water, loafing and clean feed for keeping them at their healthiest!
I see too many examples of people trying this practice without checking on the drains or cleaning them out more than once every couple of months and wonder why they aren't getting 100% success rates with cleaner and drier roads.
If this isn't a feasible option, then perhaps you need to reassess your stocking rate densities through the boggy winter months.
I'd love to hear your experiences of how you have adapted to wet winters while holding high stocking rates in the comments below or of any pasture management tips you'd like to share.
Until we meet again, Happy farming!
- The Dedicated Team of Pasture.io, 2021-08-04