Article Summary:
Agricultural and livestock farming technologies are moving into the future by leaps and bounds. Technology is transforming nearly every aspect of our modern lives, and farming is no exception. Here are nine ways technology will transform agriculture and livestock farming in the near future.
Technological innovations have completely transformed traditional agriculture and cattle farming, and they will only keep doing so. The goal of this article is to give you a glimpse of the future to come. Here are nine innovations that will completely transform the agriculture and livestock industries in the next decade or so.
---
Technological innovation has claimed utmost importance in modern agriculture and livestock farming in the world of today than ever before in the history of humankind.
In recent years, the adoption of digital technologies by farmers and livestock producers has become the new norm.
However, the most mind boggling part isn't the fact that farming technology has come a long way in the last fifty or so years, it's the fact that it has the potential to reach the unimaginable in the next decade or so.
It does not take an expert to see that technology can further change the concept of farming to make it more profitable, efficient, safer, and simpler.
The following are nine ways technological innovations can change traditional agriculture and livestock farming for the better in the near future:
1. Minichromosomal Technology:
Minichromosomal Technology is perhaps one of the most mind blowing advancements in agriculture. A minichromosome is a small linear or circular structure of DNA within a cell that includes very little genetic material but can hold a lot of information.
It replicates autonomously in the cell during cellular division.
By using minichromosomes, molecular geneticists can add various traits to a plant or animal.
Unlike traditional methods of genetic engineering, minichromosomes can be used to transfer and express multiple sets of genes onto one engineered chromosome package. Thus, dozens or even hundreds of traits can be added to a species.
Moreover, since minichromosomal technology does not alter the original sequence of genes in the host cell, it has virtually no harmful effects.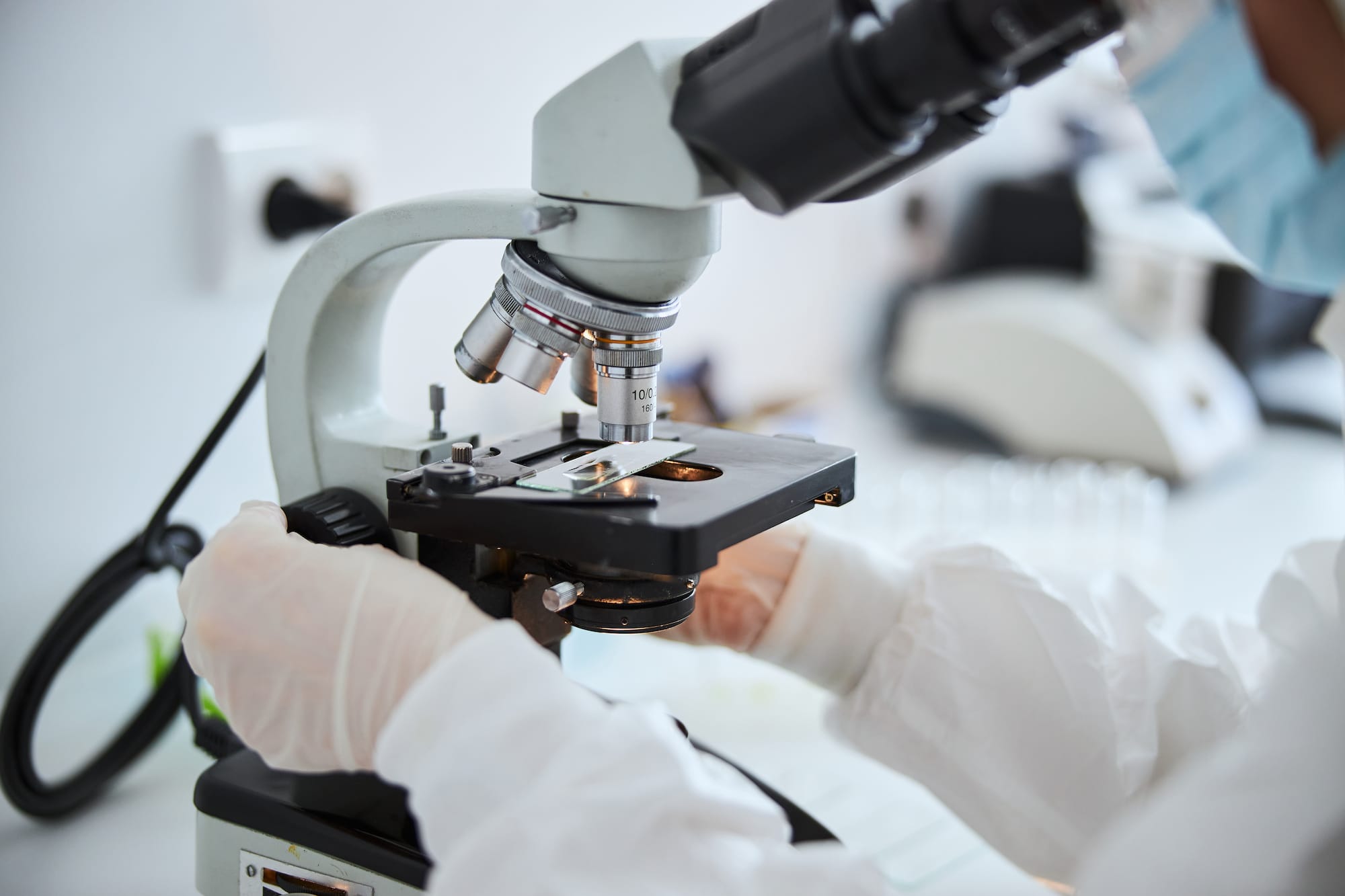 2. Indoor Vertical Farming:
Indoor vertical farming is a technology that can substantially increase yield by overcoming limited cultivable land area.
It can be defined as the practice of growing produce, stacked one above another in a closed and controlled environment.
These stacks are placed vertically in a confined space, therefore, it significantly reduces the amount of land needed to grow plants compared to traditional farming methods.
Vertical farming has been a topic of science fiction in books and movies for decades. However, now it is not only scientifically possible but will be financially viable within the next decade with the growing industry of sustainable energy.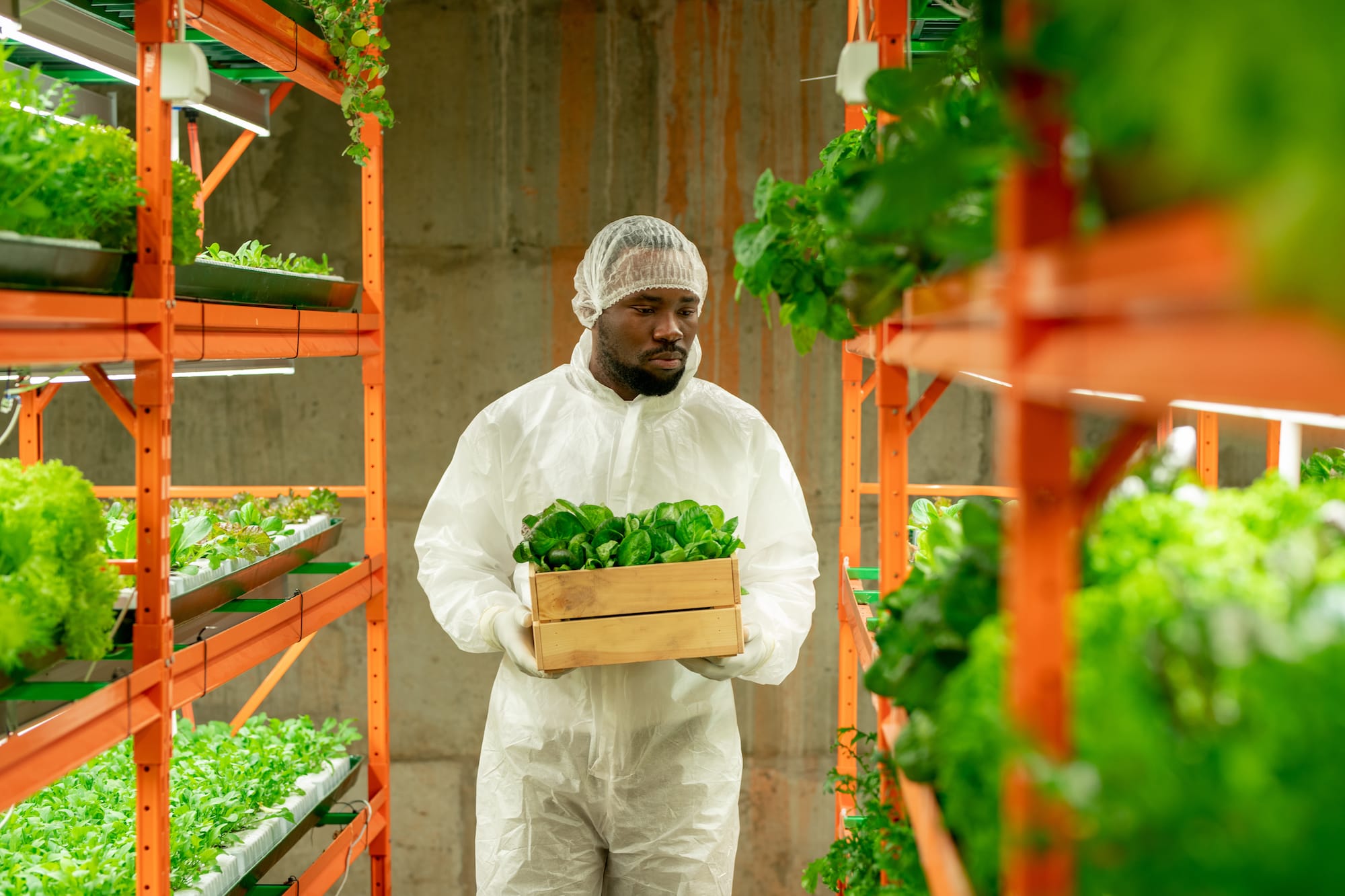 3. Virtual Herding and fencing:
Virtual herding, or fencing, is a method of remotely mapping and controlling livestock grazing behavior without using fixed fences.
Currently the technology uses Global Positioning System (GPS) and wireless collars fitted on animals that emit audible cues when an animal is about to step out of the virtual fence and gives an electric shock to the animal if it crosses this predetermined boundary.
This technology has been around since 2005.
However, in the near future, it will be possible to manage grazing animals by using drones and ground sensors. This will completely eliminate the need for shock collars and continuous monitoring as the whole process will be completely automated.
Pasture.io has taken on a piece of this technology by automatically recording grazing events by using GPS animal tracking devices. You can check it out for yourself by enquiring in the chat bubble.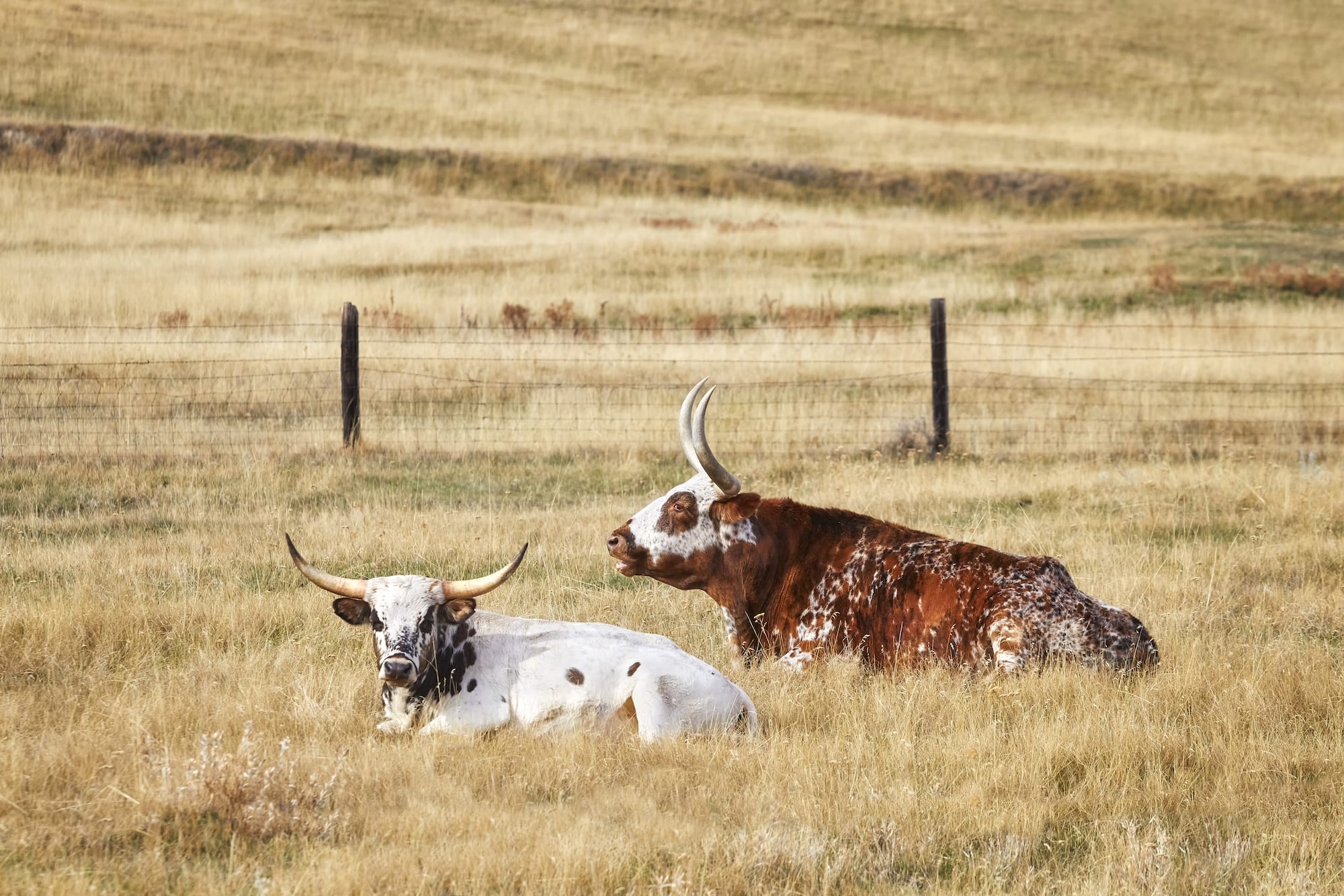 4. GIS-Based Agriculture:
Fields or paddocks are location based. In terms of precision farming, GIS software has become an incredibly useful tool.
Farmers are able to monitor changes in temperature and precipitation, predict the yield of crops, and monitor plant health. And they can do this with not just temporal but also spatial datasets.
Pasture.io's very own app pulls in spatial mapping data as well as satellite imagery on an up to daily basis. This is combined with local weather and then run through sophisticated models to provide you with pasture measurements and other statistical information.
It also makes use of GPS-based applications in-line with smart machinery and animal tracking, which helps to save time and money, as farmers, for example, only treat certain specific areas with pesticides and fertilizers instead of the entire field.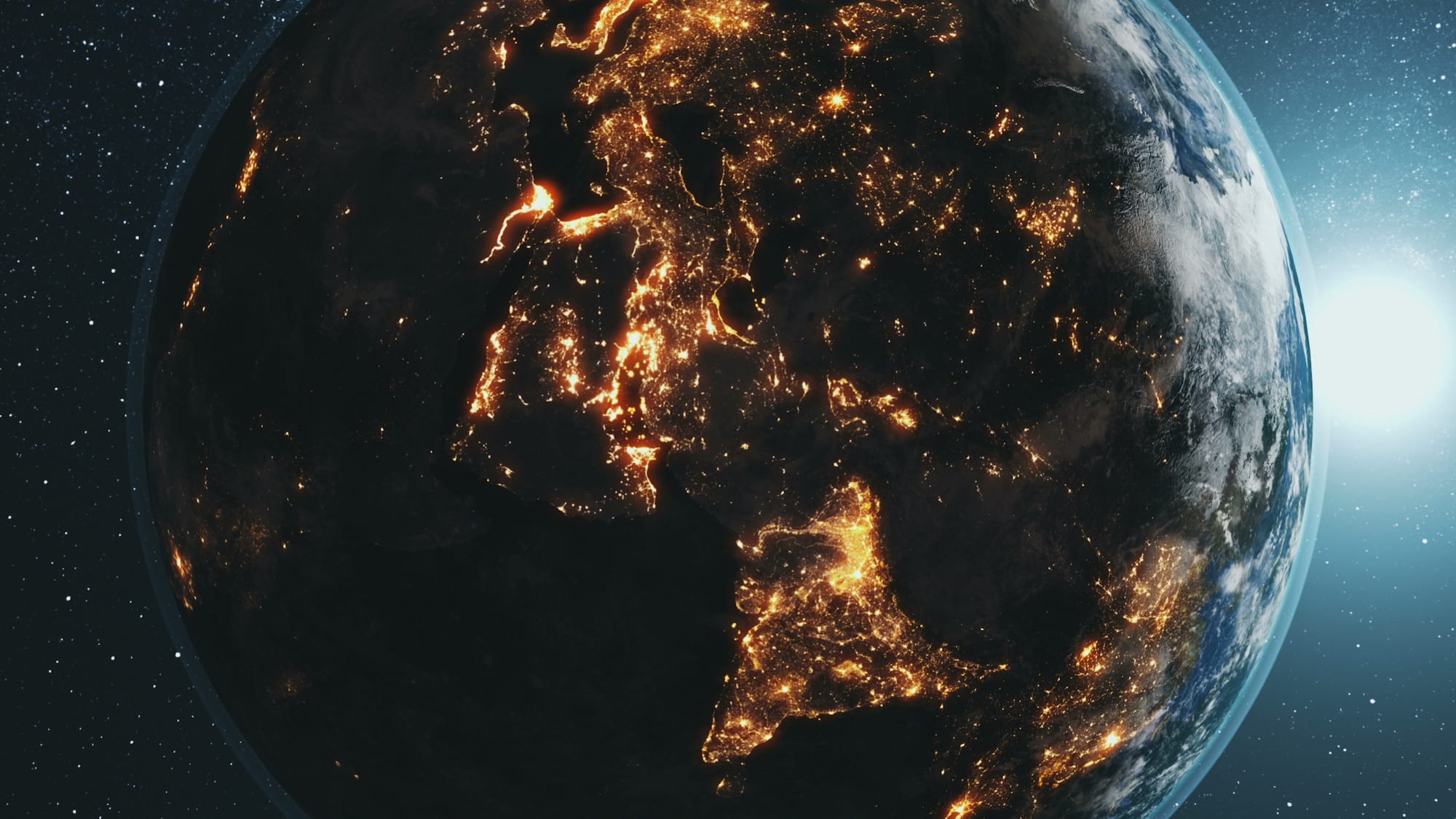 5. Blockchain:
Important and time sensitive issues such as food fraud, safety recalls, supply chain inefficiency, and food traceability can be solved efficiently via blockchain's ability to track ownership records and tamper-resistance.
Due to the nature of perishable food, the food industry as a whole is extremely vulnerable to making mistakes that would drastically affect human lives. For example, if a foodborne disease breaks out, it is vital to track down the source of this disease. Any uncertainty is intolerable in such cases.
Traceability is critical for the food supply chain. It also helps establish a sort of ledger in the current network and balance market prices. It has countless applications, any of which we will see realised in the near future.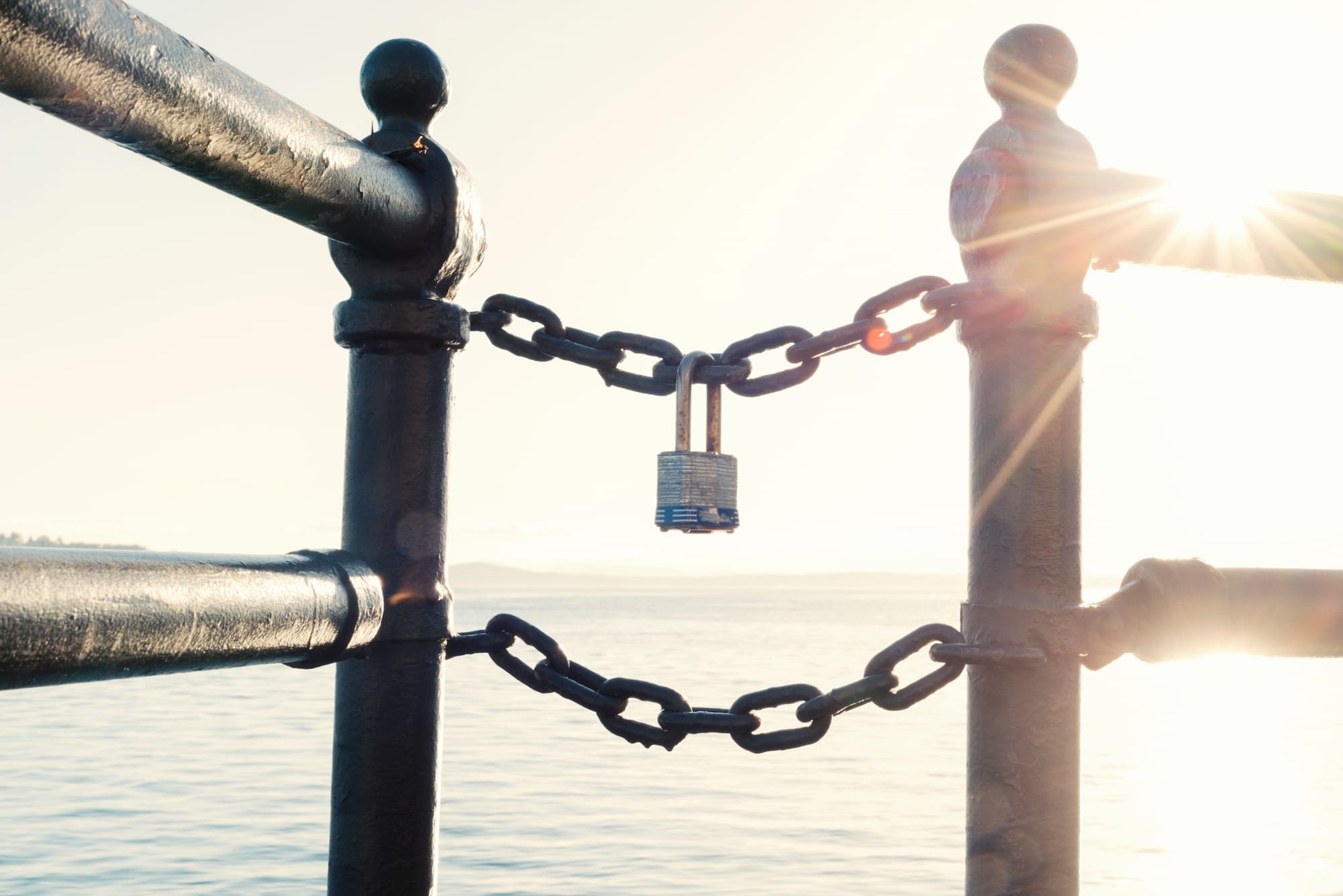 6. Artificial Intelligence:
The rise of technology and its implementation in agriculture and livestock management in the last few decades came with a wealth of data opportunities. Ground sensors, remote sensors, GIS software, and satellites continuously gather data for 24 hours every day.
This amount of data is overwhelming and making any sense of it for practical use is impossible for a human being. This is where artificial intelligence (AI) comes into play.
Algorithmical processing of statistical data, powered by deep neural nets with machine learning protocols, is the only way of making sense of these myriads of data bundles.
Believe it or not, this technology is already being utilized in today's world and it is only going to get better and more efficient in the future.
Pasture.io has built its core product of delivering pasture measurements for modelling the quantity of pasture biomass and how quickly it is growing using AI.
7. Satellite Sensors and Imagery:
Although the use of satellite imaging technology is already widespread in agriculture and cattle farming, there is still potential for it to grow.
Automated precision agriculture, remote virtual herding, and real time field monitoring are a few ways satellite technology can grow beyond its imaging and data collection applications.
The Pasture.io automatic pasture measurement system is backed by satellite imagery. The images provide analytical data on a pixel basis and help the models understand ground cover, atmospheric conditions, and climatic conditions.
Pasture.io's very own automatic pasture measurements are backed by satellite sensors
8. Soil and Water Sensors:
Soil and water sensors are perhaps the equipment on which future technological advancements will have the most immediate impact. This is ready to go and solid information for providing strong farm decision support guidance.
Farm sensors provide numerous benefits.
For example, these sensors can detect moisture and nitrogen levels in the soil, and the farmer can use this information to determine when to water and fertilize rather than rely on a predetermined schedule.
It's just more efficient and precise and takes the guesswork out of farming so you can get a higher utilisation on inputs.
With time, soil and water sensors are going to become more efficient and affordable to the point that even small family farms and orchards will be able to utilize their benefits. It is already happening.
These types of sensors are displayed on the farm dashboard within the Pasture.io app and if you want to integrate your sensors, just reach out to us and start the conversation.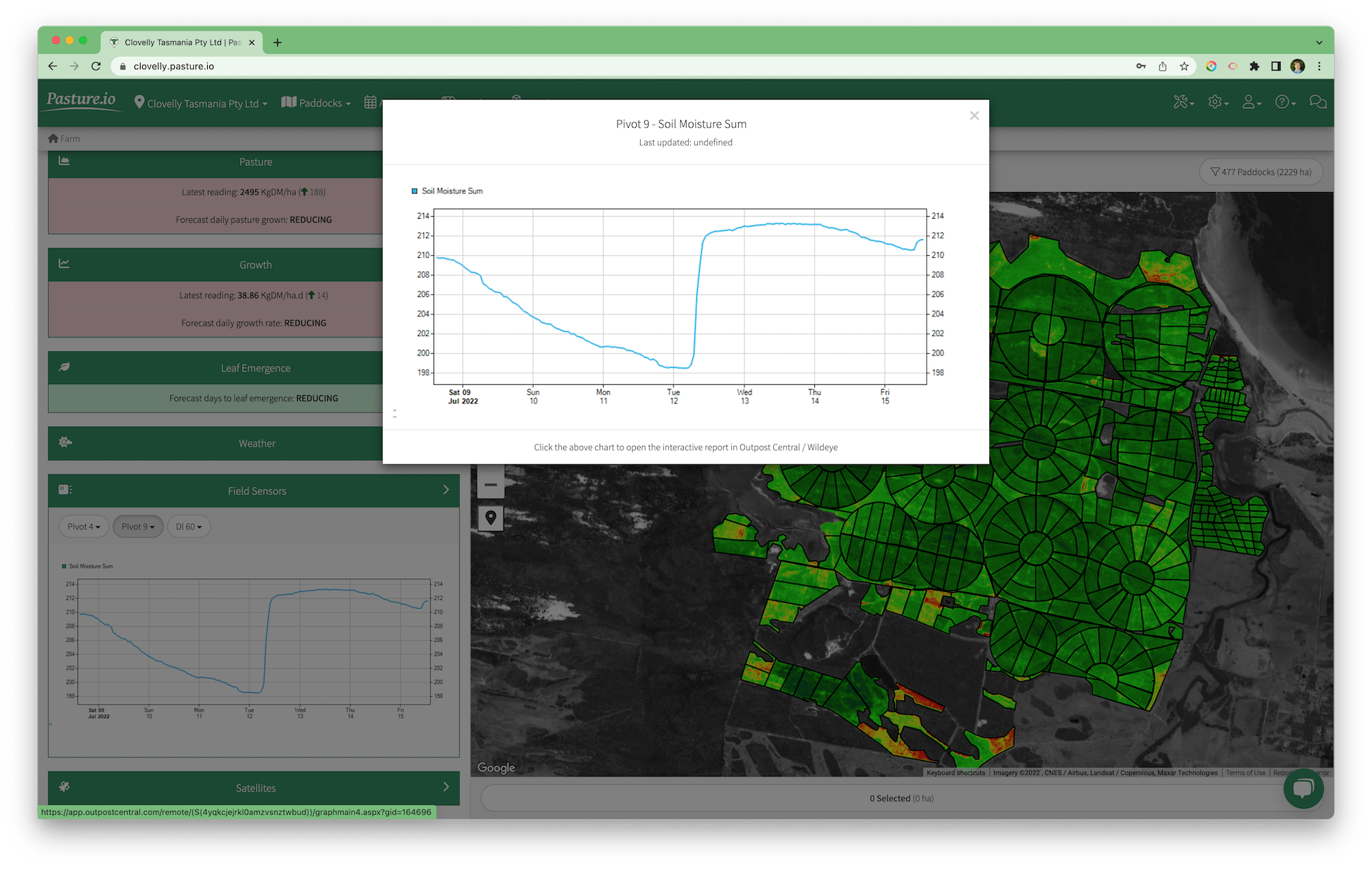 Within Pasture.io, you can view many types of field, paddock and soil sensors
9. RFID Technology:
The soil and water sensors mentioned earlier, as well as digital cattle monitoring, have laid the foundation for another type of data application - traceability. The agriculture and cattle industries have only just begun to implement this technology in practice.
However, in the near future, it will become a vital component of these industries.
Imagine scanning a QR code on a bag of potatoes and being able to access all the information about the type of soil it was harvested in, or in the case of a rack of lamb chops, the type of fodder that the animal received.
Final Thoughts:
Promising agricultural and livestock farming technologies are moving into the future by leaps and bounds. Technology is transforming nearly every aspect of our modern lives, and farming is no exception.
It will only become more computerized in the decades to come.
Check out how Pasture.io is Pio-neering the future of farming with leading agtechnologies - talk with us today.
Until we meet again, Happy Agteching!
- The Dedicated Team of Pasture.io, 2022-07-06