Want to apply for a derogation review in the UK?
Let's walk through the key changes in the derogation application, as outlined by Tegasac, a few months ago.
And as a bonus, we'll also show how you can use our free tool to collect the necessary farm records, to support your derogation application.
The Derogation Review:
There are about 7,000 dairy farm derogation applicants, across the UK.
7,000 dairy farmers, wanting to improve environmental outcomes and farm more sustainably. If you're one of them, kudos to you, for leading the change.
As a company, we think that farm compliance should be easy, automatic and less stressful than many make it out to be.
That's why we are building a service that helps you with compliance. To help you collect and record the necessary information effortlessly. So that you can get on with farming in the most environmentally and financially sustainable way.
Using our free tool means that you'll have all the information and flexibility at your finger tips. Imagine not having to dig around for a notebook that has a record you swear exists.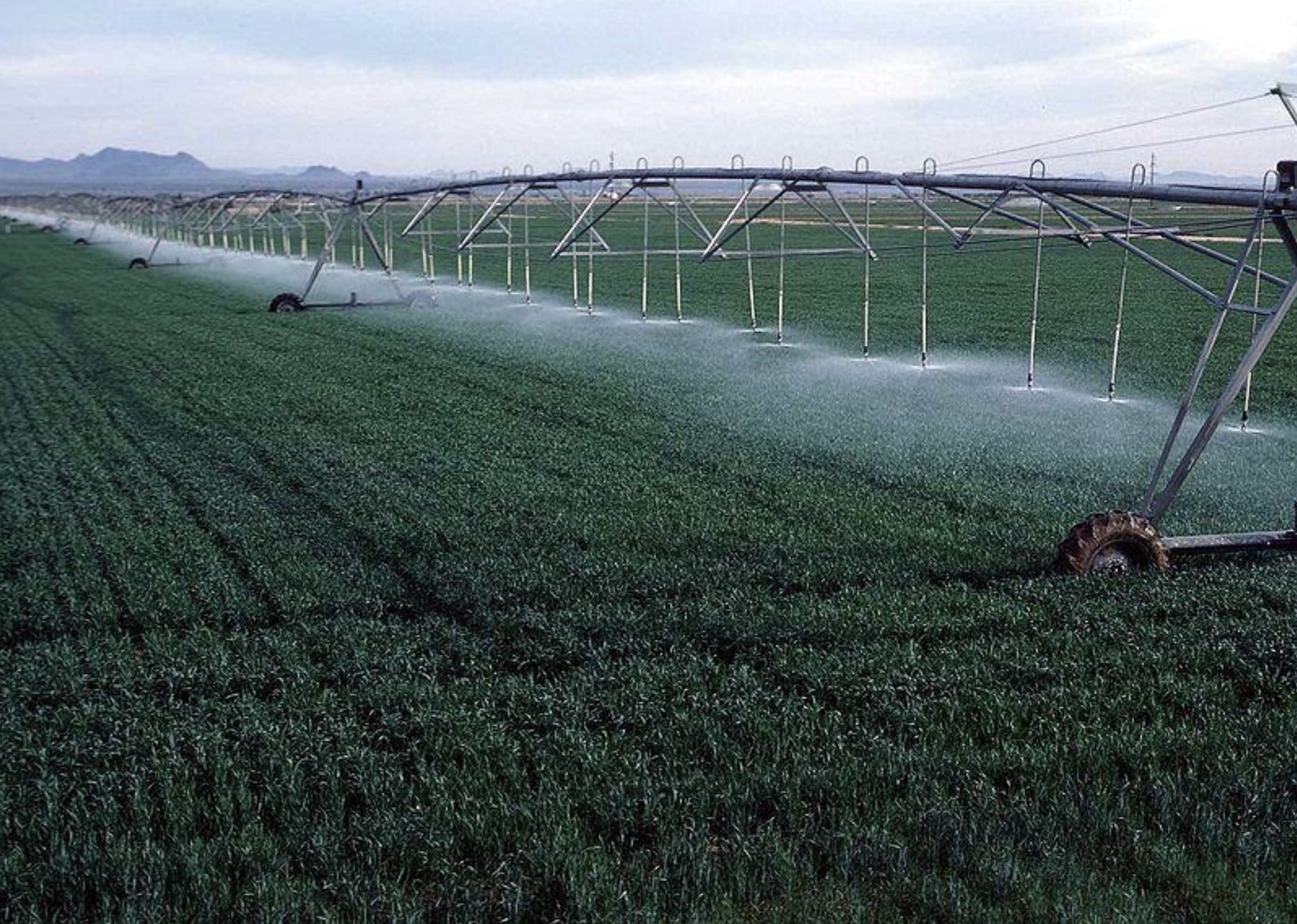 And if needed, you can choose to upgrade to a paid plan, that offers automatic satellite pasture measurements, everyday. So that, all your paddock activities flow into the pasture models for grass growth rates and leaf emergence predictions.
Key derogation changes in 2020:
Compulsory liming:
According to Tegasac, from 2020, a liming programme must be implemented, based on a current Nutrient Management Plan (NMP) along with associated soil analysis results.Lime based on your soil test results. And keep the invoices for future inspection. Ensure that you've left atleast 6 months between liming and sampling your soil before the next derogation application.
With Pasture.io, You can record your fertiliser applications with our platform, which allows you to track your paddock records with ease. This paddock record includes the application rate, the total amount applied, date of application, the composition of the fertiliser applied, who applied the fertiliser, the weather conditions and any other comments (such as invoice numbers).
We're also in the process of developing paddock notes, to help you upload or import invoices and soil tests against each record for easy searching and reporting paddock activities and compliance.
By incorporating your liming programme into Pasture.io's paddock records and tracking with your current Nutrient Management Plan (NMP), you can be sure that you are compliant and in the most accessible format.
Low emission slurry spreading (LESS) equipment shall be used for any slurry applications hereafter:
From 2020, The Department of Agriculture, Food and the Marine (DAFM) will request the volume of slurry spread by LESS in m3 (1m3 = 220 gallons) on a yearly basis.
With our free tool, you can record paddock nutrient applications as a paddock record in the fertilisation area of our platform. Querying your paddock records to find the total amount applied every year is easy to do, and it is exportable to a PDF or spreadsheet for easy sharing.
Reduce crude protein (CP) in concentrate feeds for grazing livestock to 15% or less:
According to Tegasac, from 2020, you'll rely on feeding your livestock a 100% grass forage diet during the main grazing season (between 1st April to 15th September). In addition, you can supplement this with a concentrate feed that has 15% or less crude protein (CP).
We help you get your grazing rotations right. This means, you can manage your pasture quality and quantity with a lot of ease.
You can enter your feed test results to manage the quality of your pasture, and you can do so in conjunction with the fertiliser applications you record in our app. This feature will help the timing of fertiliser applications and feed tests to ensure that you follow best practices and are importantly compliant with derogation rules.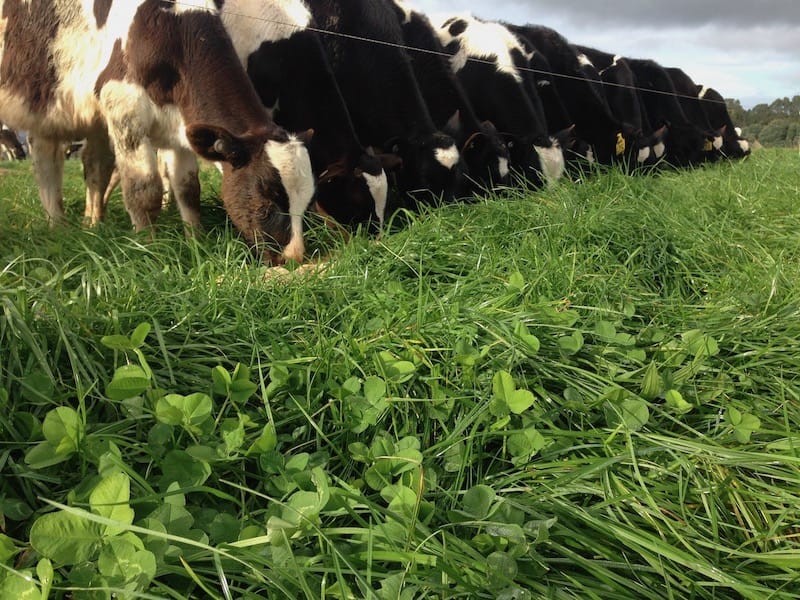 New grass reseeding must include clover:
According to Tegasac, from 2020, you'll need a minimum of 1.5 kgs of naked (un-pelleted) clover seed for all new grass reseeds. You can use either white or red clover.
We help you record all your planting activities, down to the tee. With our digital paddock records, you can keep track of planting dates, cultivars planted, equipment used, the person who planted, weather, and other comments.
During the inspection, you can easily show the planting record corresponding to each pasture sward in your paddock.
Commonage/ rough grazing not elligible for the derogation allowance of 250 kg manure N/ ha:
For the purpose of Nitrates derogation, the DAFM will not allow commonage or rough grazing.
This change is likely to affect around 350 derogation applicants with commonage. If you're one of them, you'll need to work this out through the application process.
Stocking rate calculations are easy to source within our app. Tracking of herd size happens at the point of grazing, and so does tracking paddock area. After all to calculate stocking rates, what more do you need than herd size divided by grazing area. Occasionally, you might need the old Bob's my uncle as well...
We can help you keep on top of your stocking rate calculations even with or without commonage/rough grazing, as you can filter these lands in or out of the measures within our application.
Derogation farmers must use appropriate software technology to record how much grass they produce on the farm, annually:
According to Tegasac, you'll need a minimum of 20 grass measurements per annum.
But you'll need to input these measurements, either using a falling plate meter or cut & weigh method, as shown below:
January - 0 measurements
February - 1 measurement
March - 2 measurements
April to September - 14 measurements during the main grazing season
October - 2 measurements
November - 1 measurement
December - 0 measurements
Our service is satellite pasture measurements, but did you know that our application supports manual pasture measurements? So, if you choose to use a falling plate meter (conversely known as a rising plate meter) or cut and weigh, you can enter these details into our app and all for free.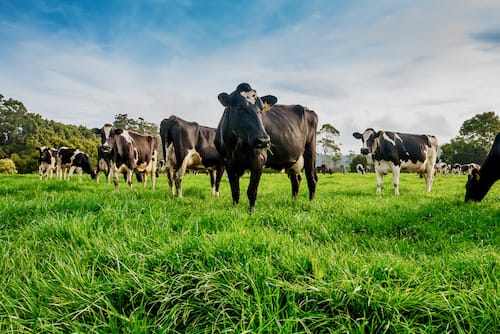 We believe that Derogation Rules should include the newest tech in satellite pasture measurements. We're not in the dark ages anymore, and if you're willing to be compliant with derogation rules, you are more than fit to get the best pasture measurements from our application via satellite.
So, please write to the Department of Agriculture, Food and the Marine (DAFM) to help us get this changed.
Quick recap of all the key derogation changes:
A recalculation of dairy cow excretion rates increases to 85. This reflects changes in genetics and feeding
Reduced chemical fertiliser allowances to reflect increases in N retention from the use of Low Emissions slurry (LESS)
Additional requirements for farmers above 130 Kg NpH and those exporting organic manures to come below 170 Kg NpH
Protected nitrogen use could be mandatory to replace % overall chemical N usage and limits on the use of unprotected urea. (There is provision for this to be regulated in 2021)
Modified requirements for slurry storage time and facilities may be reviewed considering the number of slurry spreading extensions in the past
Stocking rate restrictions on the grazing platform
An extension of the LAWPRO/ASSAP initiative to work with farmers to reduce impact on water quality
I hope you have enjoyed our summary of our support in your derogation application. If there is anything we can do to help, please leave a comment below or reach out in the green chat bubble.
Until we meet again, Happy Farming!
- The Dedicated Team of Pasture.io, 2021-04-28