Having just attended the Australian Dairy Conference #ADC2019 in Canberra with Pasture.io asa stallholder for the first time, we had high expectations of the Tasmanian Dairy Conferencebeing put on by DairyTas. And my goodness were our expectations blown away.
First the conference is of a smaller scale and was being held locally, which made organisingand attending that much easier. Secondly the attendance of many familiar faces was exceptionaland meant that there was a lot of catching up with customers of our platform and speaking withfellow industry reps.
Three of the Pasture.io team attended the conference in Launceston and had a heap of fun!
Adam our CTO who like at #ADC2019 was rapidly programming on request. At this event, Adammanaged to write, test and deploy two features. The first, spatially displaying the satelliteimagery we collect and compute with the NDVI index. A big thanks to Symon Jones from theTasmanian Institute of Technology (TIA) for encouraging us to take the dive into the imageryon the day.The second development was pulling weather data out of the database and visuallydisplaying within the platform with a date selector for choosing the time period for viewing.
Bronnie our Senior GIS Manager who tackles anything to do with geographical informationsystems (GIS) and who built our first prototype of remote pasture measuring was also inattendance and enjoyed many conversations. And myself, who got more carried away withcatching up with farmers than actually being on our stall. Thanks Adam and Bronnie fordoing the work of three!
Did you attend the Tasmanian Dairy Conference and which parts were your favourite? Let us knowby commenting below.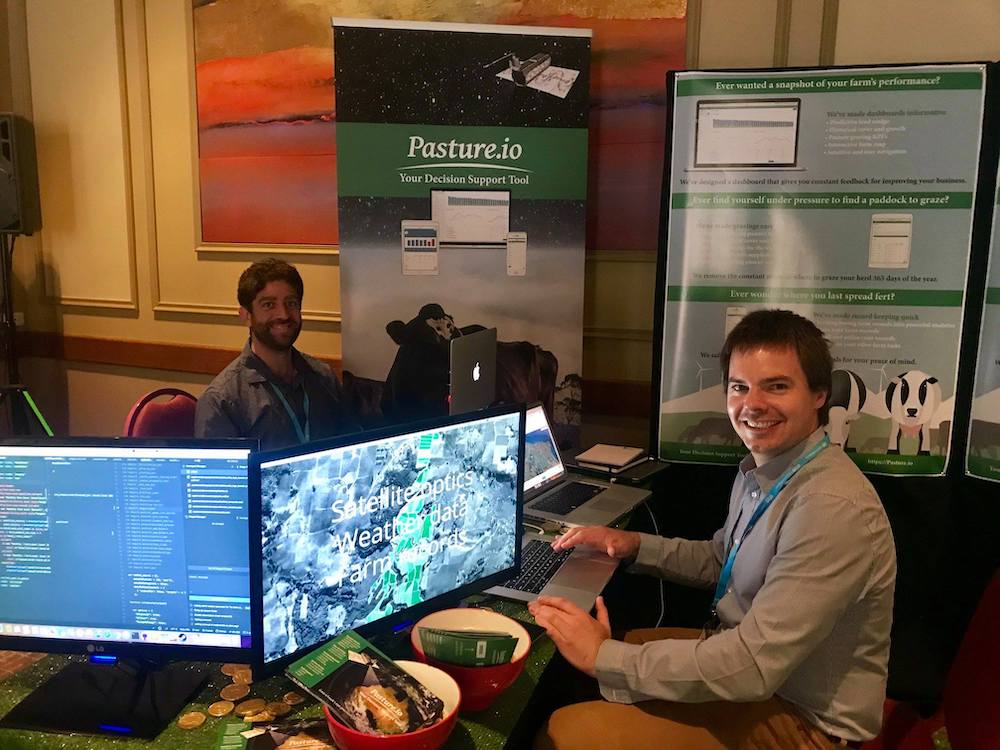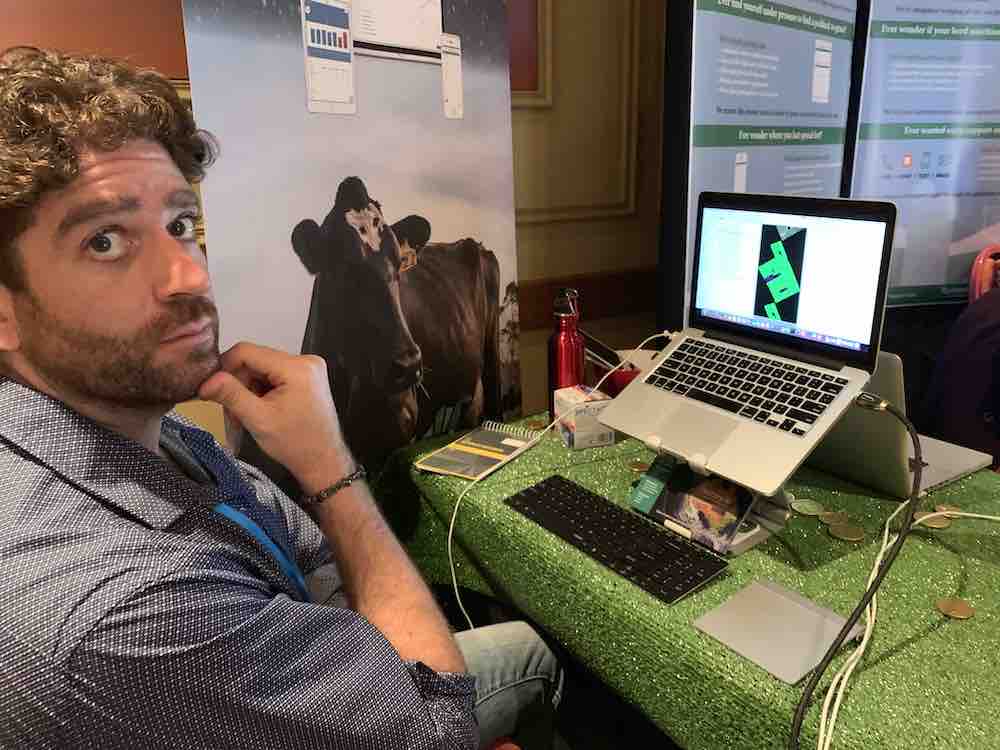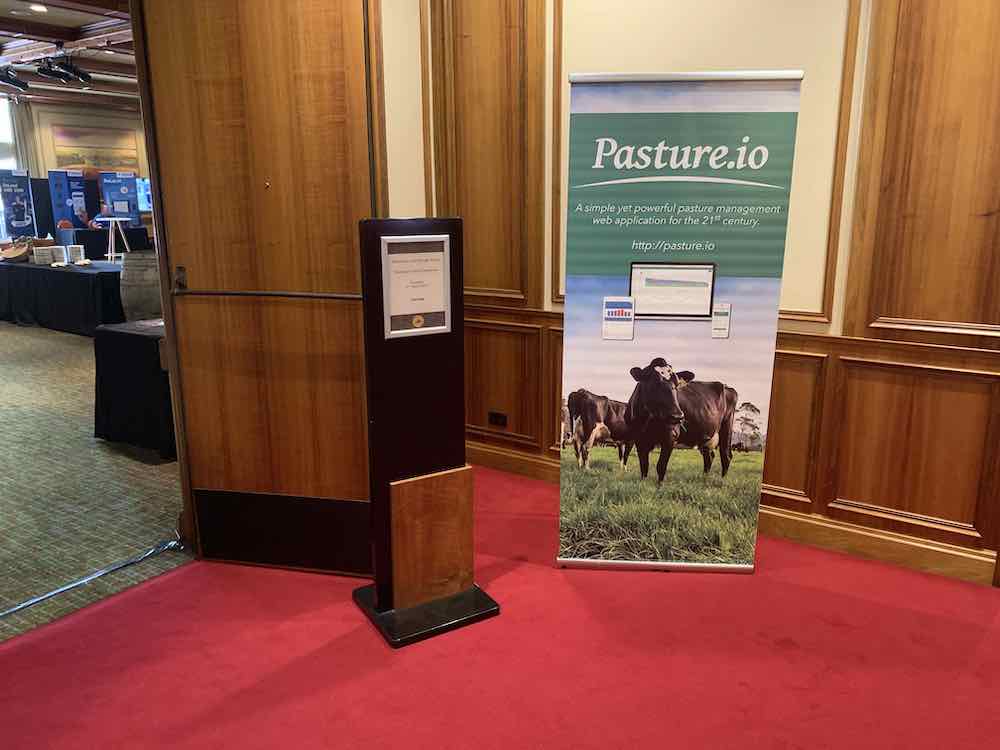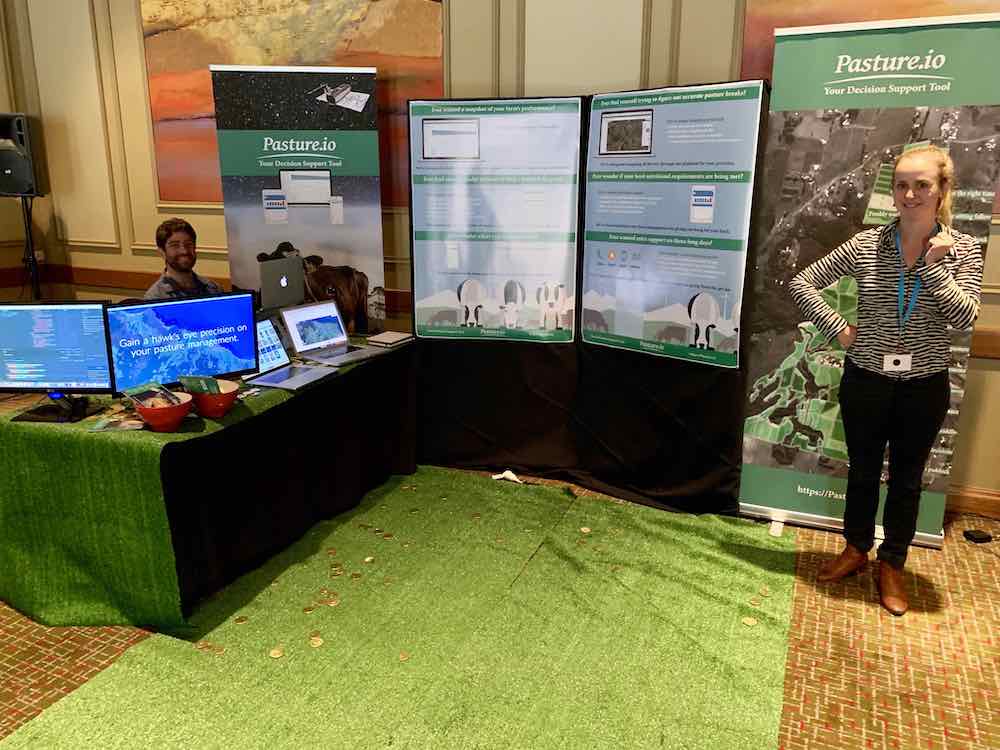 - The Dedicated Team of Pasture.io, 2019-03-18