The Australian Dairy Conference (#ADC2019) in Canberra was a huge success. There were dairy farmers from across Australia in attendance and some from abroad. This was fantastic as it promoted the diversity that the Australian dairy industry holds, which is perhaps one of the core advantages for long term sustainability of the industry.
As attendees of the conference with our very own stall, we were able to discuss the pros and cons of operating in the industry with very positive outcomes. It was excellent to discuss the progressiveness at play, especially after tough years of price volatility, drought, and rising input costs. Having a dairy farming backbone and very much involved with a family dairy farm, I know the blood sweat and tears that goes into enjoying the lifestyle, the business, the success with the aim of having fun in the end. We first released Pasture.io heading into the milk clawback period of 2016. This was not a fun time for anyone. Moving forwards three years to 2019 and seeing the optimism from industry fellows is hugely encouraging. Moving forward three years from our original launch into holding our first trade stall at this premier event is a massive achievement and one that underpins the resilience that we have as a company in progressing by delivering value behind the farm gate.
Since our commercial inception in 2016, our highly accredited team has grown with much devoutness to the core ethos of providing value. Out of this team, there were three of us in attendance at #ADC2019. Adam our CTO who was rapidly programming on request. Juan our Customer Success Manager who was in deep discussion with clients and potential customers. And myself Ollie, who was also deep in discussions about all things dairy and our very own management platform. As mentioned, this was the first time that we had held a trade stall for Pasture.io. And the first time that the three of us had met in the one room. We set the stall up with our signature grass flooring, gold chocolate coins and laptops humming for demoing the platform. Our tagline for politely interrupting conversations was tuned to "we're making money out of grass, want to learn more?" All of this created much buzz with all we approached very responsive and eager to learn more. We offered a 20% discount to those who visited our stall and signed up customers that are eager to take advantage of our remote pasture measuring offering.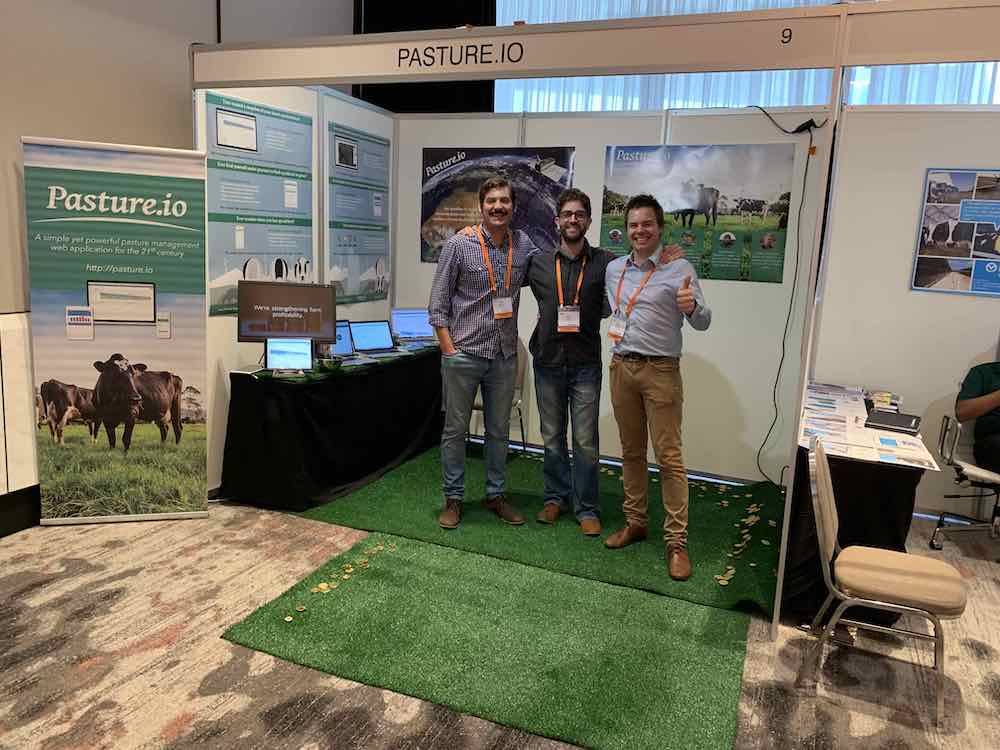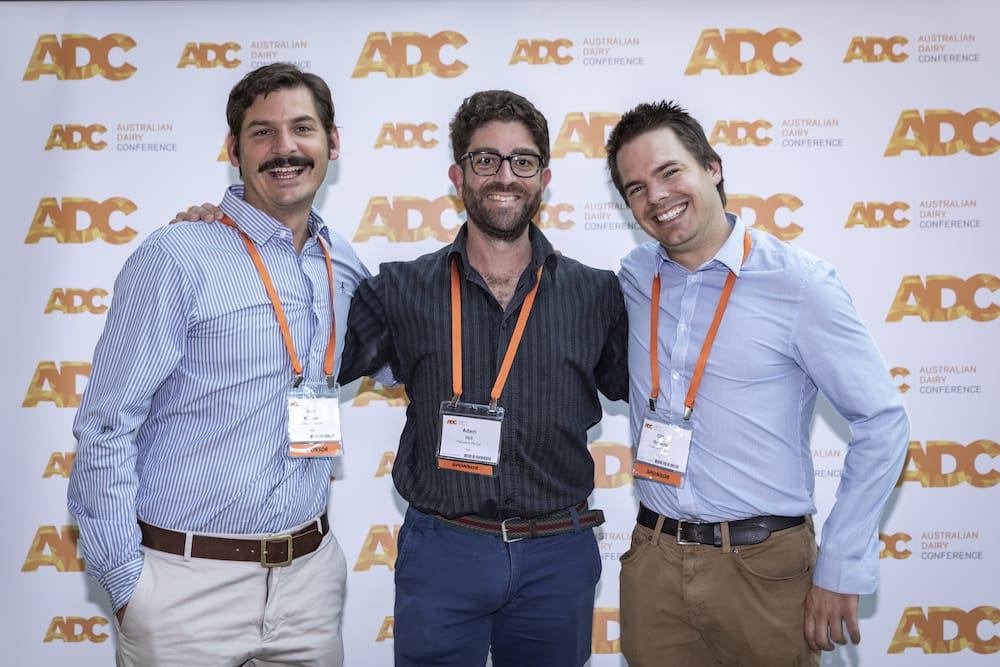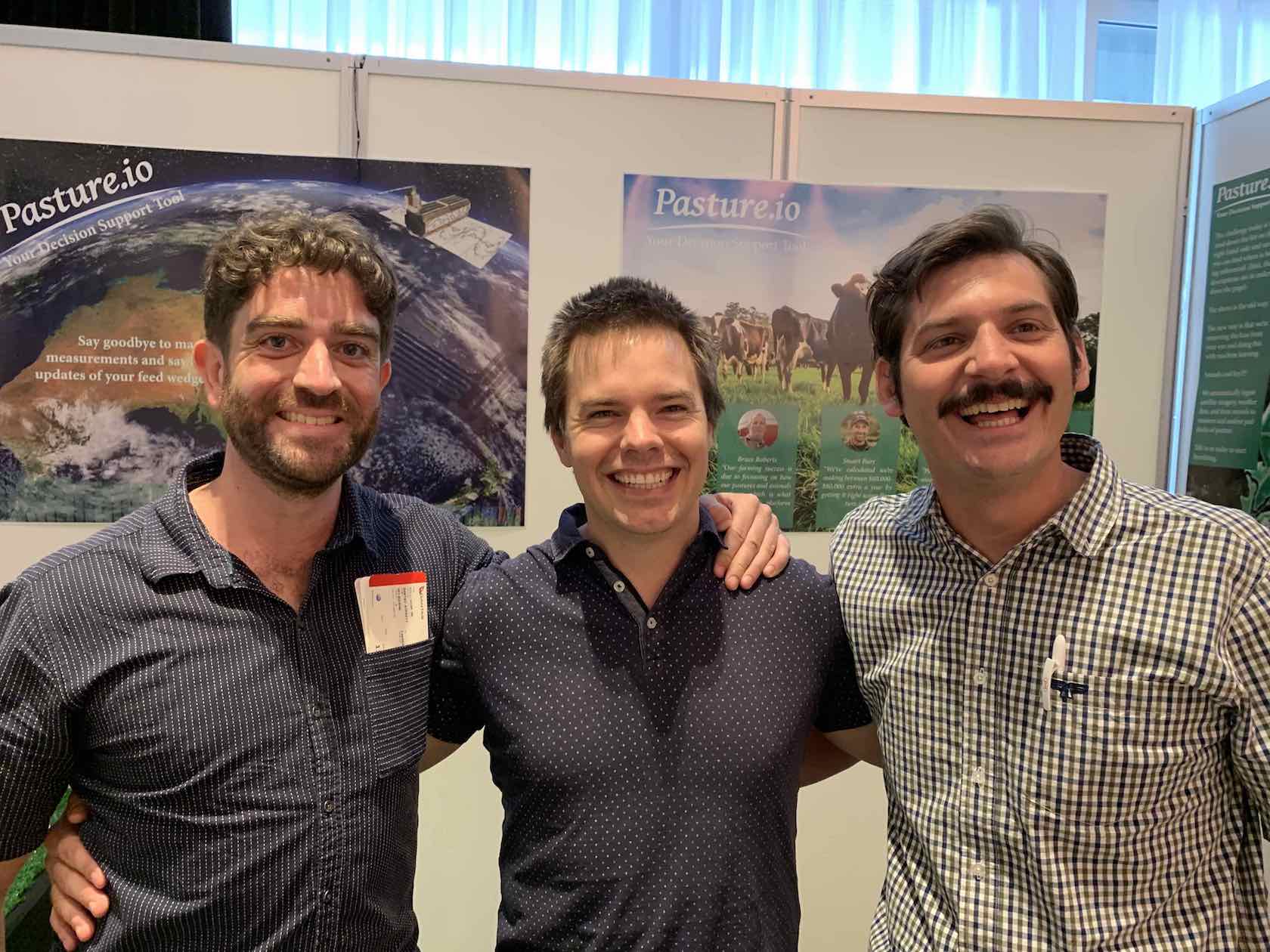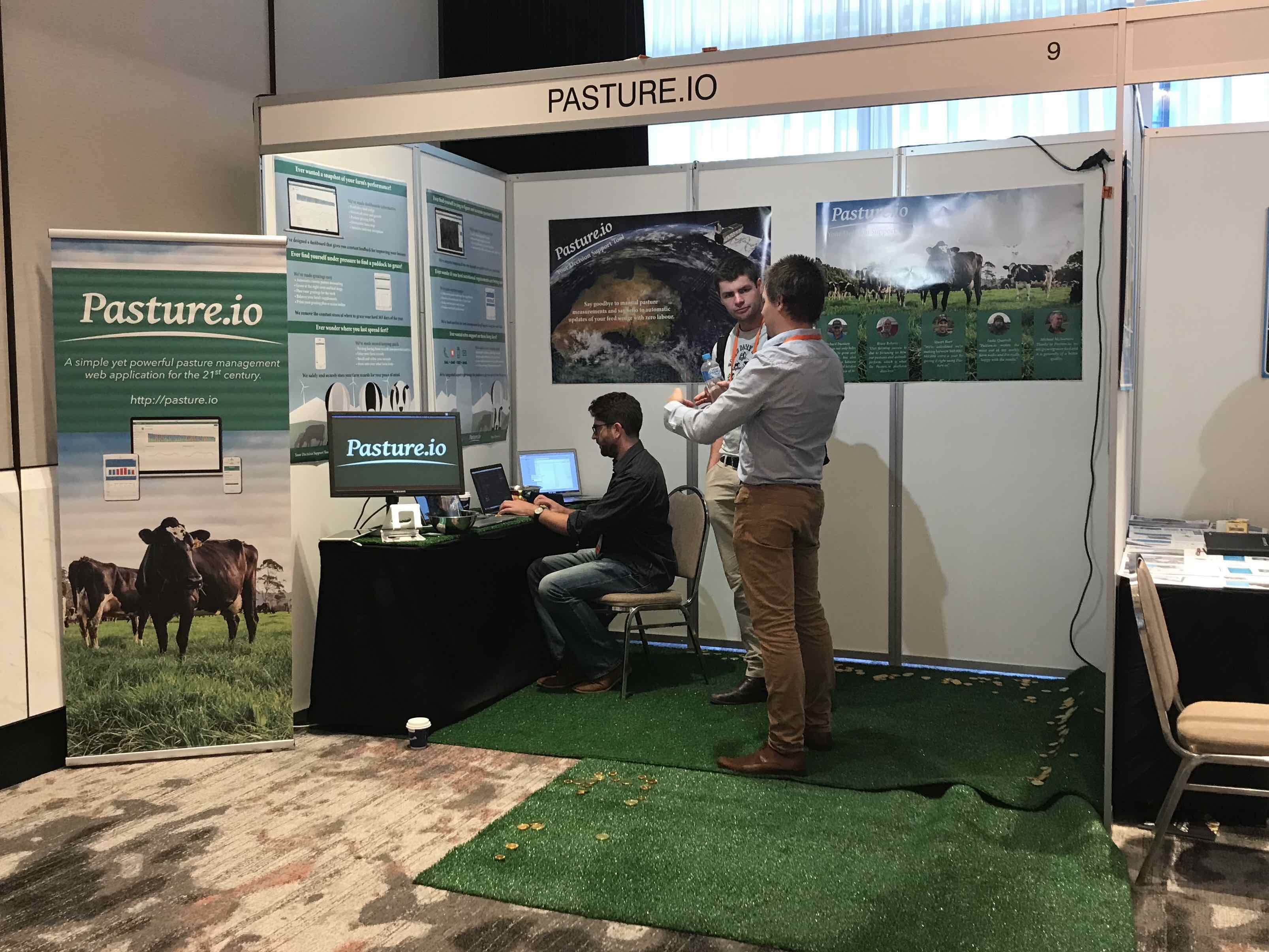 This is perhaps telling of our time, with the aforementioned pressure on the dairy industry. Telling in that it signalled to us that many are keen to take advantage of our new technology.And telling that people really want to change the pace of how hard they're working. Let me explain a little more. With remote pasture measuring, this allows calculated decisions to bemade when you're most tired. Not only that, it relieves some tiredness by always being thereand on time with no arguments to your final decision. How good is that!?! This also demonstrates the strong flavour farmers in the Australian dairy industry want to take better control of their pasture management, well at least making their lives easier with easier daily decision making that is affective.
With the information, we shared and were lucky to obtain in conversations at #ADC2019, we planon attending next year. I must say, to name a favourite part of the conference was conversing with the many dairy farmers in attendance. Thank you and look forward to seeing you at #ADC2020!
Did you attend and what did you enjoy most about the conference? Let us know by commenting below
- The Dedicated Team of Pasture.io, 2019-02-22