Want to learn more about our Pasture.io platform and its evolution throughout the years?
In this article, I answer a few questions about our satellite pasture measurement tool and how it has grown and keeps growing. You're going to find out plenty of information.
Information that ranges from how we first started the company, to our first project, to what shapes our company and platform and to what our company culture is and how we expect to grow in the upcoming future.
Hopefully, this way you can gain more insight into our company, tool, and who we are and what you can look forward to. The insight that you can use to decide if you want to be part of our journey and well … remotely measure your pasture with high-efficiency and high-accuracy with our tool.
Pasture.io helps dairy farms and dairy farmers, such as yourself, who use mainly pasture to feed their cows. It's a program that measures pasture with satellites and feeds cows well by making best grazing decisions.
Let's get started with the first question then, shall we?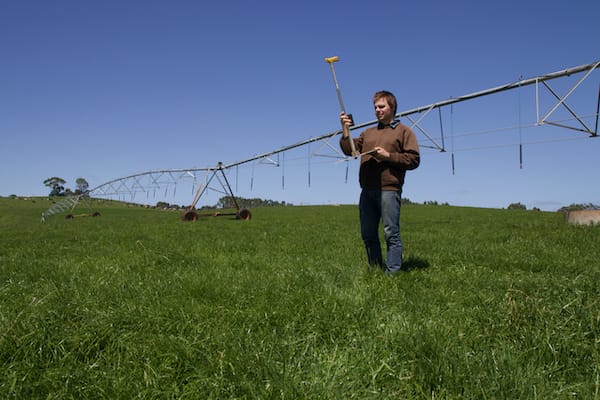 1. Why was Pasture.io started and how did it grow it along with its offers?
I started Pasture.io out of a personal and professional need. My family's dairy farm wasn't making proper use of all of its farm data. We didn't have an efficient and well set up way of gathering it, organizing it and using it to feed our cows better or grow more profit. We were pretty much old-school, using a spreadsheet from 2006 to 2014 – but now, after using an online platform, a paper spreadsheet seems quite inefficient. Which it was since in 2014 the need for something better couldn't be contained anymore and I took matters into my own hands.
The initial Pasture.io platform could only handle manual data inputs from dairy farmers, which without question - wasn't enough. So, in 2018 we filled in the gaps and developed the platform to include remote pasture measurements as well. It was amazing, and the breakthrough meant a lot not only for us developing the platform and for my family's dairy farm, but for our customers too.
With the update dairy farmers all over the world have overcome the limitations that NDVI had on a pasture paddock measurement and got state-of-the-art automatic satellite imagery. This meant highly-accurate measurements, much smarter grazing decisions and more farm profit for farmers. It's why we do what we do, and we're happy when our customers are happy.
2. How did your first Pasture.io project roll-on go?
It went great, it taught us a lot – especially in terms of hearing out our customers and understanding what they need to be pulled forward. And because we managed to do that, we were successful. Our first project roll-on was entirely based on the needs of our customers and innovative ideas we thought could help them out even more. With collected data, feedback and our intuition, we managed to provide them with what they needed.
We basically understood their pain points and improved the platform to relive these pain points. That's how our platform is constantly being developed and how it's today. The early years, where we were a bit in the dark, managed to pull us through and bring us to a time where we and our customers are now in the light.
We've still got some enlightenment to do to make our platform the best it can be, but hopefully - project roll-on by project-roll on that will happen.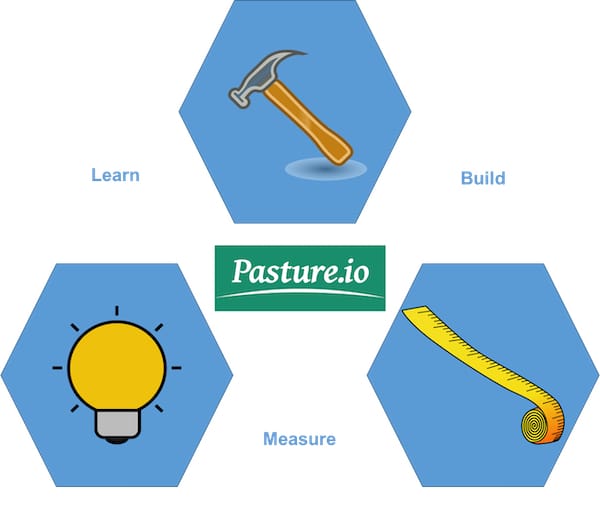 3. What is your customers' feedback so far and how did it impact the platform's growth?
Our customers have many similarities and many differences as well. Their pain points can also be quite different, which is why we have many competing systems, types of feedback and requests. We try to constantly improve our platform to satisfy all of them. Agriculture is biophysical economics, which makes agricultural service incredibly active.
Pasture.io measures the pasture in a paddock using satellite imagery to help the dairy farmer take the smartest grazing decisions. Farmers have different opinions on the importance of measuring pasture, ranging from believing it's more of a bother than a benefit, to thinking measuring pasture biomass brings a lot of comfort knowing their cows will always be fed and have plenty of stock food.
4. Do you consider Pasture.io a leading software in the industry?
Pasture.io is definitely a leading software amongst other remote pasture measuring and pasture management tools. We have core values that make us different from our competitors – and that is caring for our customers first.
We don't try to take advantage of them and give the best satellite imagery and best developments that we can. With high core values and passionate employees, we go the extra mile and develop leading – everything. From software, customer service and customer acquisition, to how we gain word of mouth referrals.
In that case, I can only say that we are a leading software in the industry and I am going to fight hard to keep us ahead of others and ahead of the curve. Not only for us but because I treasure our customers and want to lead them into a better and even more successful future.
5. What gives your company a good reputation?
Even though we are still a start-up business, we try to make our service a world-first service while maintaining a very approachable company persona. It's very easy to get in touch with us, including just picking up the phone and talking with us.
We invest a lot into customer success and updating them with any and all information. We highly value our customers and understand that without them – we wouldn't exist.
Also, we understand that only with trust and a transparent attitude can we have a good relationship with our customers. And we work hard on keeping this good relationship alive as well as improving it all the time.
6. What do you say shaped your company's journey?
The biggest factor we know and know we need to keep in mind at all times – is that dairy farmers are time-poor. So, it's the biggest factor that has shaped, and continues to shape our company's journey, as everything that we've developed we've developed with that in mind.
That's why our service is automated and that involves streams of data from satellites and weather organizations. Data which our AI platform mixes with farm records and actions to deliver pasture measures, growth rate forecasts and grazing suggestions.
7. What are five big assets that your company offers to customers?
I'll list them:
A big connection to our customers' problems due to our dairy farming background. This connection serves them as our experience allows us to better understand and solve their problems and pain points.

Honesty and transparency in our relationship with them, as well as a commitment to deliver a high-quality and valuable service.

A passionate team that's dedicated to delivering value to our customers through a hard work ethic.

We place social and environmental values in the first place, and we keep the values in mind when making life easier for dairy farmers and farm owners with our platform.

We have a powerful focus on what our customers' idea of value is, so we put our resources into that and into creating innovative opportunities for them.
8. What type of culture does your company have?
It's definitely a culture of sustainability. We have created an environment where everyone can work remotely. Everyone is self-sufficient and they take responsibility for their specialty. Each and every one of us is just as important as the other one. We make sure we work towards the same goals and are on the same page.
We're also just a small team and we live all over Australia. We get together at conferences, where we manage to get to enjoy each other's company and have some fun. When we're not together, we communicate through messages, phone calls and video calls. At Pasture.io there's definitely a free culture that is full of empathy and it's what drives our company's sustainability.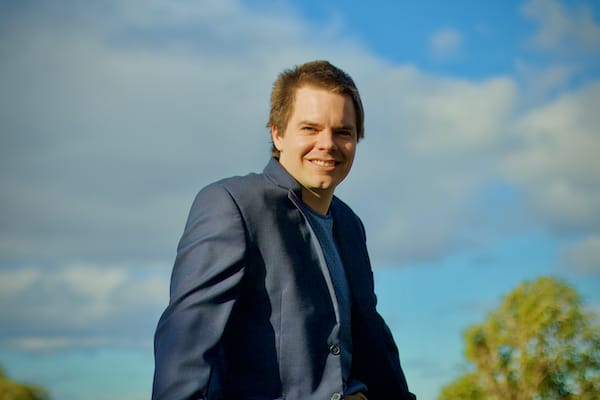 9. How do you see the company progress in the future?
As you would imagine, I want to drive our company to even greater success. And I want even more success not only for us but for our customers as well and their farms. In the end, our success can mean nothing, if our customers aren't experiencing it as well through good pasture management, smarter grazing decisions, more milk output, and finally higher farm profits.
A type of success that is built on and represents our core ethical values, and strong authentic relationships with our customers.
---
That's it for our Q & A session, hopefully, these questions and answers have given you more clarity about our platform and company. This way, we hope you can gain the trust to try out our free plan or make the most use of our remote pasture measurement tool. So that you make the most use out of your pasture.
Any questions, feel free to comment below and if you think other farmers should read this article as well - give it a share!
Happy farming!
- The Dedicated Team of Pasture.io, 2019-11-27