Australia is the world's largest sheep exporter and exports 57% of its lamb production and 92% of its mutton production respectively.
However, the sheep industry still faces a lot of challenges, as well as opportunities to explore the unexplored! In this article, we'll be discussing both.
Ewe productivity (the number of lambs reared per ewe joined) which has been at the same rate for the past decades all depends on reproduction success, survival rates and litter size.
The actual number of sheep has declined from 170 million sheep in 1990 to 68 million sheep. Out of this about 37 million are breeding ewes and 75% of these are Merino. Merino account for around 25% of the world's wool.
In 1990, the volume of wool produced declined by 60% and it marked the turning point for when the Australian sheep industry turned from producers of wool, to both meat and wool. However, till today, Australia is known for producing one of the world's best quality wool; Australian Merino wool.
Key Opportunities On a Global Level:
Global sheep meat consumption is said to grow between 1.7 – 1.9% annually in the next few years.
Growth is highest in Asia, Middle East and Africa, where sheep meat is consumed widely. A huge number of consumers are slowly shifting to the middle-upper income bracket and are consciously choosing higher-quality meat.
Australia's major competitor is New Zealand, and NZ's production is forecasted to flat line in the next few years, thereby giving Australia and opportunity to capture the lion's share of global markets.
China is the world's largest producer and consumer of sheep meat and their demand is also said to increase over the next few years.
The demand for global sheep meat is set to rise over the next decade in Asia, Muslim and Hispanic communities throughout the world.
Unlike beef and pork, sheepmeat does not have any religious taboos or had a history of dangerous diseases, thus giving it huge potential for worldwide consumption.
Rapidly developing technologies like genome editing, artificial intelligence, blockchain and alternative proteins are poised to increase the efficiency of production in the future.
Pros of the Australian Sheep meat Industry:
Australia produces the heaviest lambs globally
Labour costs in Australia are over 10 times higher than in China, Africa or South America, and double that of New Zealand and European countries. But this is offset by the fact that Australian sheep farms produce 5-10 times more meet per hour of labour than the rest of the world!
Australian farms maintain a low total cost of sheepmeat production
Australian sheep farms generally maintain higher levels of profitability due to additional income coming in from wool and cropping.
They maintain above-average growth rates for animals being sold or slaughtered at weaning
Key Challenges:
The price of sheep meat is high, compared to chicken and pork, which will make the demand curve vulnerable to the economy
Australia has lower weaning rates than other countries
Moderate to low reproduction in Merino flocks which needs to be improved by assessing their nutrition or through genetics, if possible
Key Barriers & how to overcome them:
High capital costs: From fencing and sheep yards to shearing sheds, water storage and more, the high cost of capital is a challenge.
Farmers can explore using technologies or leasing/sharing equipment and facilities to help reduce the strain that capital can cause to a growing sheep farm.
Labour: The production of sheep requires seasonal labour needs. For instance, in Western Australia, lambing is done in May, then the sheep are shorn in September. The husbandry program includes crutching, drenching, jetting, vaccinating and lamb marking. Thus, there is a huge issue of hiring the right skilled, seasonal labour.
Farmers can explore the possibility of using technology to reduce requirement of labour and increase efficiency.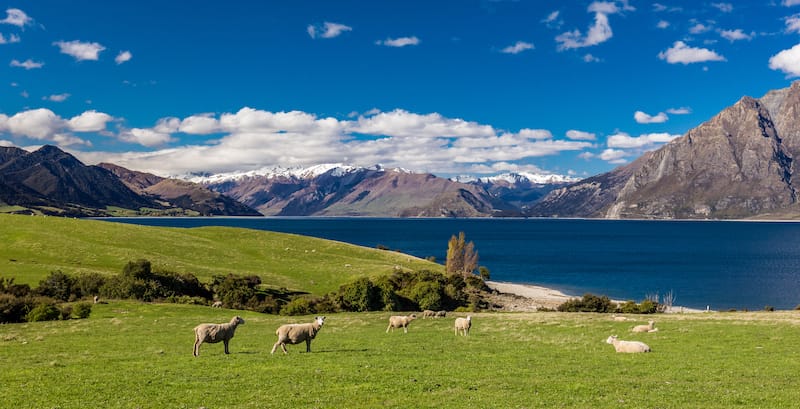 Value Chain:There is a huge potential to work with the New Zealand sheep industry.
NZ is a seasonal producer and provides the UK with lamb from January to June. After this and till October, the UK has significant amount of supply till October. Post that, there is a dip in both New Zealand and UK's production during November and December. November and December happen to be the peak production time for Australian producers.
There is a lot of potential to identify chances to create new value chains and take more advantage of global market opportunities.
Production: As shown earlier, there has been a decline in the number of sheep over the past years. If this continues at the present rate, it will result in the sheep population decreasing and reaching a very low level that will be difficult to recover from.
This can be shifted by promoting the sheep industry as part of a mixed farming enterprise and encourage farmers to realize the benefits of building a sustainable flock rather than just focusing on the short term gains from sheep meat.
However there are also a few limitations, sheep farming does not get the attention that cattle farming does. Especially when it comes to availability of quality research data and insights on the topic of sheep production best practices.
Technology can be used at different stages of sheep farming – from managing better pastures to using cameras and sensors to using web-based genetic selection apps.
The Australian advantage:
Growth in the production of lamb over the past 30 years has been due to a huge shift in demand from wool to meat production. Global returns for sheep enterprises have been really profitable, more than beef, in recent years.
Now you may think that if there's so much money coming in, how come more countries aren't trying to get into the sheep meat game?
This is because of a huge lack of resources to set up sheep farming and the inability to offer sheep meat at a price that's competitive to Australia and NZ prices! Europe, especially the UK, is one country with the potential to start sheep meat production for global exports.
Let's talk about trade:
Like we mentioned before, Asia and the Middle East are two areas that just can't get enough of Australian sheep meat! In fact, the value of Australian sheep meat actually doubled to AUD 3.28 billion in 2017-2018.
This is also largely because multilateral negotiations with the World Trade Organisation and bilateral and regional Free Trade Agreements (FTAs) and reductions in non-tariff barriers have given Australia access to export markets.
And how did Australia manage to get such favorable terms from the WTO?
It's because of strong animal health, never having had a case of foot and mouth disease and being host to a world-leading animal traceability system. Australia is also good at supplying disease-free, super sheep that do great in out-of-the-country feedlots.
They have strict animal welfare practices, control and traceability protocols on all export livestock till they're slaughtered.
Kudos to all you sheep farmers out there who've helped make this happen!
Being the world's largest sheep meat exporter, sheep farming is a good space to be in for a farmer.
It has its fair share of advantages like less care and management compared to other livestock, capability to produce additional income products like wool, milk and manure, high reproductive rates in ewes and the fact that sheepmeat production is throughout the year unlike other livestock.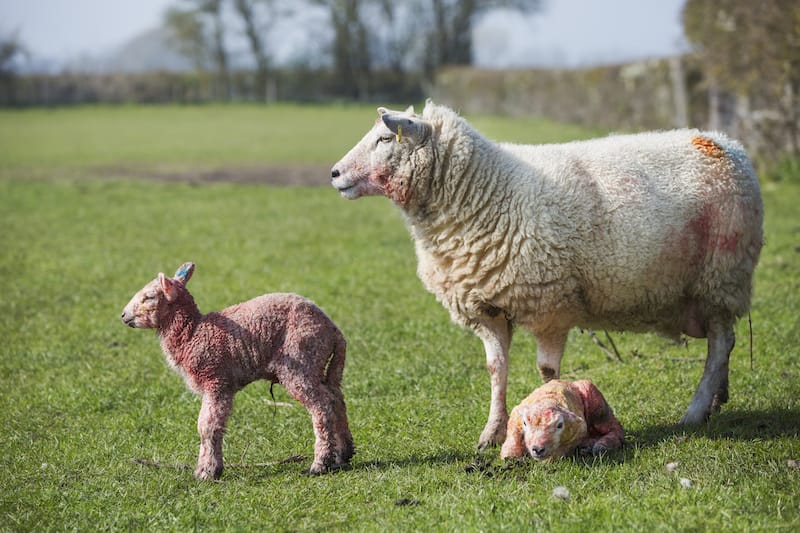 Australia continues to achieve long-term profitability, which historically is a huge achievement, especially when you compare it with other countries.
Every challenge presents an opportunity and it is up to the Government and relevant bodies to streamline the system so that the country continues its journey towards being the largest exporter of high-quality sheep meat throughout the world.
This brings us to the end of this article. I do hope you enjoyed reading it. Please feel free to leave a comment below and I promise to reply.
Until then, Happy Farming!
- The Dedicated Team of Pasture.io, 2020-09-14